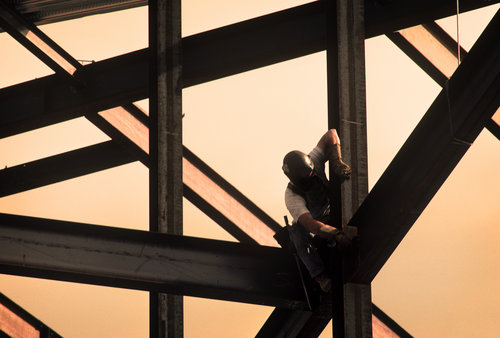 Home construction in Houston rose last April following a similar pattern in March, according to a new report from Dodge Data & Analytics. Despite an upward trend in residential building, however, overall construction decreased.
Residential construction spending saw an 8 percent increase last month, as builders spent $749.5 million on home starts in April 2017 compared with $694.6 million in April 2017, according to Dodge Data. A year-to-year report also shows a two percent increase for residential building overall.
On the other hand, commercial construction spending and total construction spending both fell. Nonresidential spending went from $500.3 million in April 2016 to $301.1 million in April 2017, while total construction spending went from $1,195 billion to $1,050.7 billion. According to Dodge's year-to-year report, nonresidential spending decreased by 18 percent, while total building spending experienced an 8 percent drop.
| | | | |
| --- | --- | --- | --- |
| | 2017 | 2016 | Percent change |
| Nonresidential (April) | $301,173,000 | $500,378,000 | -40 |
| Residential (April) | $749,597,000 | $694,659,000 | 8 |
| Total building | $1,050,770,000 | $1,195,037,000 | -12 |
| Year-to-date | | | |
| Nonresidential | $2,223,103,000 | $2,724,728,000 | -18 |
| Residential | $2,981,855,000 | $2,910,185,000 | 2 |
| Total building | $5,204,958,000 | $5,634,913,000 | -8 |