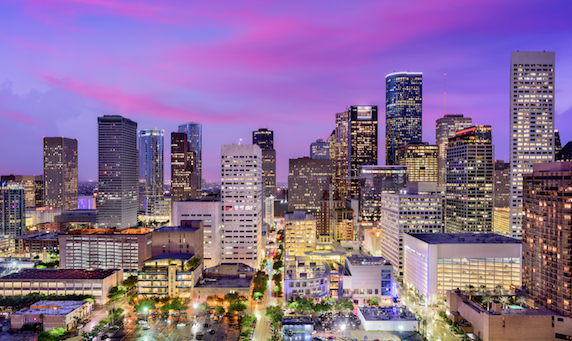 Houston's population continues to boom despite a slowing oil industry in the area. The latest population estimates released by the U.S. Census Bureau show 18,666 new residents were added to Houston between July 1, 2015 and July 1, 2016.
Specifically, Conroe was also the fastest growing city with 13,500 new residents to that suburb alone to reach 82,286 total residents, a 7.8 percent growth over the one-year period. The suburb's growth is more than 11 times the nation's growth rate of 0.7 percent.
Another Houston-area city also hit the record books for this past year. League City was the only major city to pass the 100,000 population mark from July 2015 to July 2016.
All of the major Texas cities showed major gains in population between 2015 and 2016. San Antonio saw the highest increase with 24,473 new residents, followed by Dallas at 20,602 new residents and Fort Worth with 19,942. Austin came in behind Houston with 17,738 new residents.
Southern cities saw a general rise in population with an average 9.4 percent growth over the one-year period. Phoenix saw the highest one-year numeric increase with an additional 32,113 residents between July 2015 and July 2016.
"Overall, cities in the South continue to grow at a faster rate than any other U.S. region," Amel Toukabri, a demographer in the Census Bureau's population division, said in a statement. "Since the 2010 Census, the population in large southern cities grew by an average of 9.4 percent. In comparison, cities in the West grew 7.3 percent, while cities in the Northeast and Midwest had much lower growth rates at 1.8 percent and 3 percent, respectively."
Source: U.S. Census Bureau