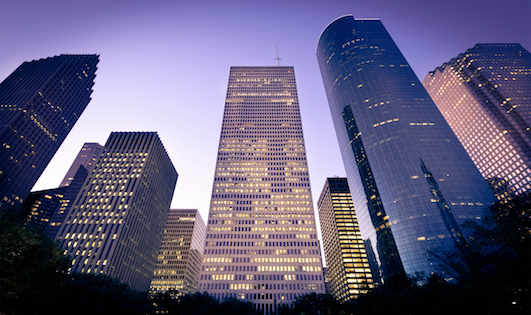 Fort Bend and Harris counties ranked in the top 10 nationally in SmartAsset's latest study that ranked the places with most incoming investments, which can be used to evaluate a county's growth over the past year.
In order to see the areas that are receiving the most incoming investments, SmartAsset focused on four main values:
Business Establishment Growth – This was determined by looking at the change in the number of businesses established in each location over a three-year period.
GDP growth – SmartAsset used inflation-adjusted real growth in the local economy to calculate GDP growth.
New building permits – The number of new building permits per 1,000 homes was calculated in each city in order to evaluate investment and development in the local real estate market.
Federal Funding – The study found the total number of contracts award to businesses in each county, then divided that by the population. This provided a per capita look at the amount of federal investment on a local level.
These factors were then scored with equal weighting and then combined to create the final rankings. The website then created an investment index where the county with the most incoming investments was assigned a value of 100 and the county with the least investment activity received a zero.
Fort Bend County ranked no. 4 nationally and no. 2 in the state of Texas behind Comal County. It also was ranked no. 4 in the nation for the number of new building permits, with 47.5 permits per 1,000 homes.
Harris County came in at No. 9 nationally and No. 4 in the state behind Collin County. Harris County also had the second highest GDP growth in the nation, second only to Los Angeles.
National Rankings
Rank
County
Business Growth
GDP Growth ($ millions)
New Building Permits (per 1,000 homes)
Federal Funding (per capita)
Incoming Investment Index
1
Comal, TX
11.9%
$1,178
61.4
$1,018
100.0
2
Los Angeles, CA
6.2%
$61,910
5.9
$1,291
98.69
3
Wasatch, UT
10.4%
$128
60.3
$43
96.33
4
Fort Bend, TX
18.4%
$4,285
47.5
$202
93.01
5
McKenzie, ND
38.5%
$77
31.9
$8
87.67
6
Forsyth, GA
11.2%
$713
50.9
$15
87.18
7
Collin, TX
13.7%
$7,617
41.1
$1,164
85.81
8
Fairfax City, VA
4.6%
$114
31.2
$131,135
78.58
9
Harris, TX
5.8%
$34,975
13.6
$905
78.14
10
Scott, KY
6.4%
$52
46.2
$20
77.32
Texas Rankings
Rank
County
Business Growth
GDP Growth ($ millions)
New Building Permits (per 1,000 homes)
Federal Funding (per capita)
Incoming Investment Index
1
Comal
11.9%
$1,178
61.4
$1,018
100.0
2
Fort Bend
18.4%
$4,285
47.5
$202
93.01
3
Collin
13.7%
$7,617
41.1
$1,164
85.81
4
Harris
5.8%
$34,975
13.6
$905
78.14
5
Travis
10.9%
$11,784
29.1
$938
74.7
6
Rockwall
11.1%
$718
37.2
$3,734
72.4
7
Williamson
15.2%
$3,473
31.5
$1,146
72.01
8
Hays
11.5%
$1,357
36.2
$593
71.9
9
Kendall
10.5%
$431
36.1
$1,407
70.15
10
Dallas
4.6%
$22,760
18.7
$2,065
69.98