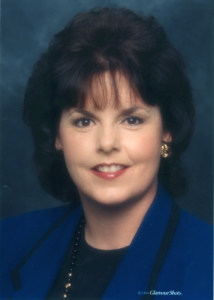 Name: Kathye Warfield
Title: Realtor
Company: RE/MAX Top Realty
What was your first job in the realty industry? Sales Associate
Where did you grow up? Pearland
Growing up, what did you want to be? Nurse
What do you do to relax when you're stressed? Work in the yard
If you could have lunch with a well-known figure (living or not), who would it be and why? Ronald Reagan. He was a man of conviction, learned to integrate humor into his life and work, was a great public speaker, had good negotiation skills and knew the art of compromise.
Where is your favorite place to hang out? With my family in Jamaica Beach, New Braunfels or Junction, TX
What do you love most about the industry? The ability to meet and help people of all ages and economic lifestyles
How do you distinguish yourself from the crowd of agents? More of a consultant. I'm not trying to get highest numbers in the area. I want to be a trusted advisor.
What is the most difficult aspect of your job? Low inventory of listings — sellers need a "reason to move". Part-time and inexperienced agents can be problematic.
Where do you go to network and meet new clients? I have a huge sphere of influence and being "from the area" means I have a constant source of meeting new clients. I still get a lot of clients through my website.
What has been your greatest accomplishment? Hands down, the "thank yous" and referrals I receive tell me that my clients are satisfied with my services. To me, that is better than a number of transactions or awards from the broker/franchise.
What was the last good movie you saw or book you read? I still like Forrest Gump!
What is your favorite restaurant? Anywhere that serves Mexican food
Architecturally speaking, what is your favorite building in Houston? The Esperson Buildings!
What kind of car do you drive? Lexus SUV
Smartphone or paper? Both!
What is your favorite city after Houston? Pearland, TX
In 10 words or less, what is your advice for someone new to the industry? Take time to listen to your clients.
What's your favorite real estate iPhone/Android app? HAR
Who are your favorite people to follow on Twitter? I don't have a favorite.