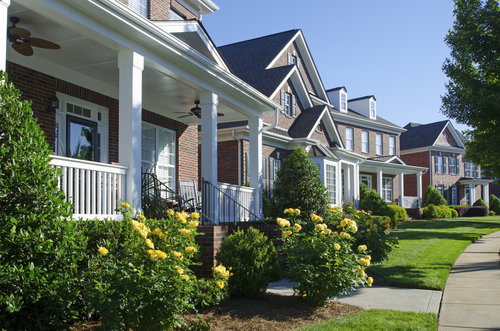 Houston's home market saw its 10th straight month of increased sales, although the market is showing a slight slowdown. According to the Houston Association of Realtors, there were 7,440 single-family homes sold in July, which is up 5 percent from last July. Home sales are also 6.8 percent ahead of last year's year-to-date volume.
July was also the ninth straight month where the luxury market – homes priced $750,000 and above – showed the strongest sales volume, followed by homes in the $150,000 to $249,999 range.
"Overall, the Houston housing market had a strong July, although we are seeing slower sales in some outlying areas like The Woodlands and Cypress," says HAR Chair Cindy Hamann. "That is why we always emphasize that real estate is local. The combination of moderating pricing and growing inventory should make conditions even more appealing for prospective home buyers."
All property types totaled 8,821 in July, which is up 4.5 percent from last year, and total dollar volume increased 7.5 percent to $2.5 billion.
Single-family home prices stayed flat
The median single-family home priced stayed relatively flat at $230,000, while the average price rose to $299,131, a 2.4 percent increase from last year. The days on market fell slightly to 48 days, which is down slightly from 50 days last year. Inventory rose from 4.0 months to 4.5 months, which is the highest level since September 2012.
Townhome and condo sales decreased in July
Townhome and condominium sales declined 9.0 percent in July from 576 units sold. The median price also decreased to $150,000, a 6.2 percent drop. However, the average price increased 1.8 percent to $201,148. Inventory for townhomes and condos also increased from 3.5 months to 4.7 months.
| | | | |
| --- | --- | --- | --- |
| | July 2016 | July 2017 | Change |
| Total property sales | 8,439 | 8,821 | 4.5% |
| Total dollar volume | $2,331,210,355 | $2,505,395,252 | 7.5% |
| Total active listings | 37,965 | 44,299 | 16.7% |
| Single-family home sales | 7,083 | 7,440 | 5.0% |
| Single-family average sales price | $292,095 | $299,131 | 2.4% |
| Single-family median sales price | $230,357 | $230,000 | -0.6% |
| Single-family months inventory | 4.0 | 4.5 | 0.5 mos. |
| Single-family pending sales | 7,233 | 7,940 | 9.8% |