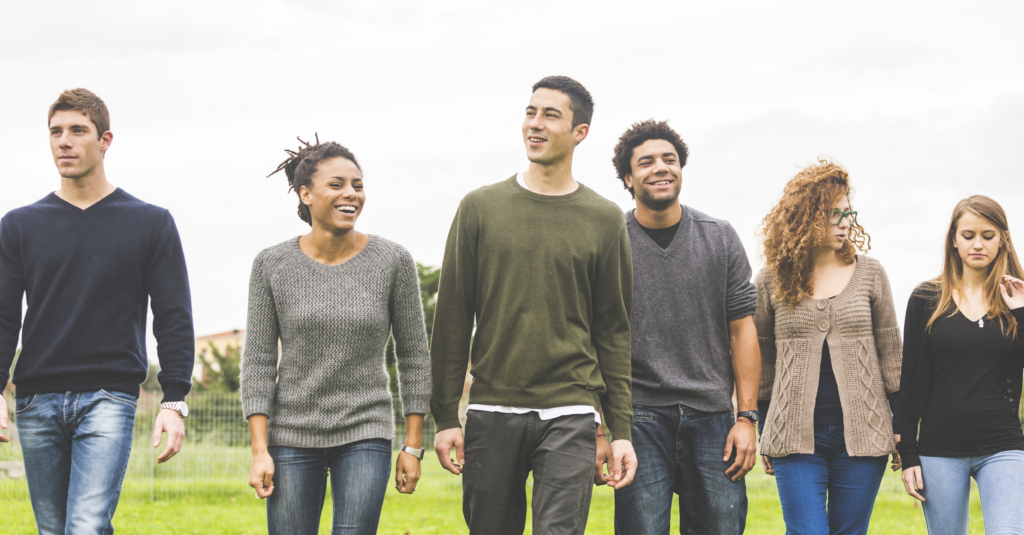 Despite being popular relocation destinations for younger generations, it turns out that cities like New York and Los Angeles aren't really the best fit for millennials after all. In fact, a new Apartment List survey finds that Houston is one of the best cities for millennials.
Out of the top 75 metros in the United States, millennials are positioned to fare best in either Midwestern or Southern cities with Houston coming in at no. 9. Also, included in the top ten are Pittsburgh, Provo, Utah, and Madison, Wisconsin.
In order to reach these conclusions, Apartment List scored each city based on job availability, housing affordability and general livability.
These three categories were calculated based of a study of median wages, the unemployment rate, median-rents, the price of an average home and how satisfied young renters were with aspects like the weather and crime rate in any given area. Both U.S. census data and independent Apartment List surveys contributed to these findings.
While large, coastal metros received high marks on both career aptitude and livability, these locales were deemed much to expensive to settle down in permanently.
Houston, on the other hand, scored an A+ rating. The city received a score of 76 (out of 100) on job availability, a 59 on affordability, and a 55 on livability. For comparison, the number one city for millennials, Pittsburgh, scored a 69, 94, and 53, respectively.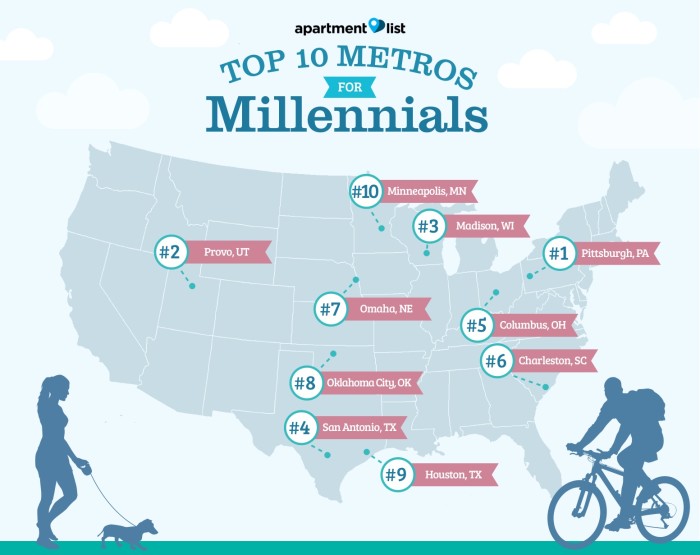 Source: Apartment List