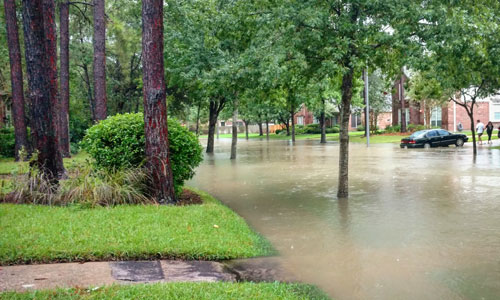 While Hurricane Harvey affected homeowners throughout Houston, certain neighborhoods saw significantly more flood damage.
The Kinder Institute identified the 10 neighborhoods with the most flooded homes according to estimates based on FEMA data. It also estimated the number of homes likely to have experienced flooding in these neighborhoods.
Cypress North topped the list with an estimated 5,631 homes likely flooded, followed by Memorial with 3,963 homes likely flooded and Eastex-Jensen with 3,726 homes.
According to the Kinder Institute, about 41 percent of the homes in Harris County likely to have experienced flooding were outside the floodway, 100-year floodplain and 500-year floodplain. In Houston, around a third of homes were outside of these zones.
The institute also found that low-income residents were more likely to be affected by the flooding, with more than a quarter of Houston residents $50,000 or less annually affected.
"While many of the communities with the highest amounts of accumulated housing equity were spared, many homeowners who were just beginning to build housing equity were hit hard," wrote Sarah Strochak and Bhargavi Ganesh for the Kinder Institute as part of an analysis of flooding in the larger Houston metropolitan area. "We may see borrowers who had just a small amount of equity slip into negative equity, as home values drop. For homes that were destroyed or are uninhabitable, or where the homeowner cannot afford to rebuild, equity will be entirely lost."