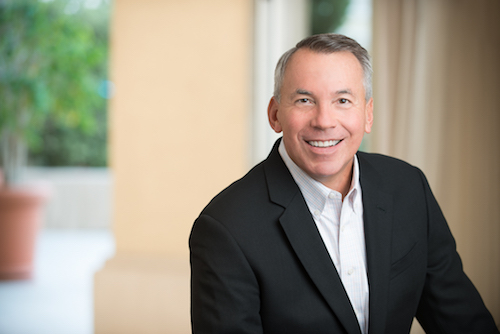 The Houston housing market went through a number of changes throughout 2017. Largely because of the decline in home inventory due to Hurricane Harvey, competition for homes has grown over the past few months. As the president of Trendmaker Homes, Will Holder has watched the evolution of the Houston market for a number of years. Established in 1971, Trendmaker Homes is a premier builder of new homes in Houston. See what Holder thinks of the Houston home market now and what he thinks is headed our way. 
Q: 2017 was a very big year in terms of major events that shaped Houston housing. What did you expect at the beginning of 2017 and how did that compare to what actually happened?
The context for 2017 was really that the new home market started in a bit of a hole. 2015 and 2016 were difficult years for homebuilding in Houston as a result of 80,000 oil- and gas-linked jobs were lost in those 24 months. In the beginning of 2017, we were in a disequilibrium: we had a lot of supply, demand was reasonable. It continued to be a buyer's market through early 2017 and that worked its way down nicely. At Trendmaker, we worked through our excess inventory pretty nicely, and it has resulted in a back to a closer equilibrium market.
Q: Hurricane Harvey played a major role in every part of the metro area over the past few months, but it looks like the housing market recovered quickly after the storm. Why do you think that happened?
This city did not really fall down after Hurricane Harvey. It stayed up and we continued to build and move forward. And frankly, that level of strength shows there is a lot of potential and energy in the system. I think that optimism will embolden us and help us build a better foundation.
The impact is a very localized primarily, but the market at large is less affected by the hurricane. It's business as usual for the most part. But you can see enormous effects in certain market.
Q: What parts of the housing industry do you see as being heavily impacted by the storm?
Subcontractors are in extremely high demand at the moment. For example, you had to wait five weeks before the storm for new cabinets. It was predictable. Now there are tens of thousands of homes that need to be repaired, so it can be months before you can get new cabinets. It will be difficult to produce 27,000 new homes next year with cabinets if subcontractors are already stretched thin.
There is an injection of activity and performance in the market, and the system isn't properly geared up for it. We have two employees that we are helping to restore their homes — they both started in September and are still not done with the restoration. There is a lot of waiting right now, and it is going to drag out the timeline.
Also, I think Harvey impacted the psyche of the market. I have been building in Houston for a very long time, and this has been a real test. There are lots of hesitations in the market because of these scary events, and people's lives are interrupted. It becomes part of your psyche and decision-making techniques. People are starting to ask a lot of questions when looking at and buying homes that they didn't think about before. Do these houses flood? Did the flood make it to this area? Now you go into the MLS you have to report if the home is flooded or not. It's that frequently asked question.
Q: Based on the information that we have now, what do you forecast for the 2018 housing market?
The improvement that we saw this past year will continue through next year. We have a generally healthy market in Houston right now. We're not having builders going bankrupt and land values aren't falling — it's just a gradual growth. I think the market in 2018 could be better than 2017.
The next place of improvement that we need here is being ready for people transferring to Houston. A lot of companies are consolidating operations to Houston or opening up locations in Houston, which is causing a boom in our population and people looking for homes. That has been a big piece of the homebuilding market over the last few decades. There have been a lot of oil companies building towers and planning on moving tens of thousands of employees into the city. It's not the same as the organic growth in other cities because it is a lot of people coming at one time who weren't here previously. When that happens, it really changes things in Houston. So I'm optimistic about the home market next year.