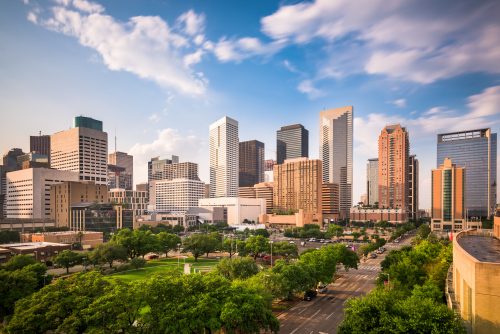 The new year kicked off with strong home sales as the Houston market saw year-over-year increases in sales, median pricing and total dollar volume, according to the latest report from the Houston Association of Realtors.
Total property sales rose 8.7 percent year over year, while sales of single-family homes grew 8.9 percent.
The average sales price of a single-family home declined slightly — $276,155 to $270,303 — and the median sales price rose 3.8 percent from $210,000 to $218,000.
Pending sales for single-family homes rose 10.4 percent to 6,313, while total active listings increased 0.4 percent to 34,080 homes. Supply remained steady at 3.3 months, which is slightly above the national average of 3.2 months. Days on market increased slightly from 65 to 67 days.
Luxury homes show sales decline
January was the third consecutive month of declining sales in luxury homes priced at $750,000 and above, with a 6.3 percent decrease year over year. The $500,000–$749,000 range also saw a decline (10 percent).
Meanwhile, the $150,000-$249,999 and $250,000–$499,999 ranges saw increases of 22 percent and 15 percent, respectively.
"The Houston housing market seems to have carried the positive momentum from 2017 into the new year, even with some softening in the high end," said HAR Chair Kenya Burrell-VanWormer. "We hope to sustain that positive momentum with 28,000 new homes slated for construction this year, according to Metrostudy, as well as healthy gains in employment."
| | | | |
| --- | --- | --- | --- |
| | January 2017 | January 2018 | Change |
| Total property sales | 5,032 | 5,468 | 8.7% |
| Total dollar volume | $1,317,254,324 | $1,400,737,438 | 6.3% |
| Total active listings | 33,945 | 34,080 | 0.4% |
| Single-family home sales | 4,104 | 4,469 | 8.9% |
| Single-family average sales price | $276,155 | $270,303 | -2.1% |
| Single-family median sales price | $210,000 | $218,000 | 3.8% |
| Single-family months inventory | 3.3 | 3.3 | unchanged |
| Single-family pending sales | 5,717 | 6,313 | 10.4% |