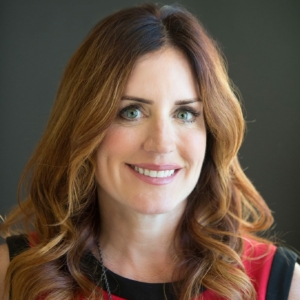 Name: Andrea Curran
Job Title: Realtor
Company: Clissold Properties
What was your first job in the realty industry? Custom new home construction
Where did you grow up? Alabama
Growing up, what did you want to be? All kinds of things, but a common theme of service…doctor, teacher…etc.
What do you do to relax when you're stressed? Make to do lists, play tennis, rescue dogs, serve in National Charity League
If you could have lunch with a well-known figure (living or not), who would it be and why? Dolly Parton. She's been a huge success from humble beginnings. Millions of fans feel they know her.
Where is your favorite place to hang out? My patio
What do you love most about the industry? Building relationships with clients and their families
How do you distinguish yourself from the crowd of agents? Each of my clients feels they are my only client. They are important to me and I am certain to convey that in all my interactions. I am accessible.
What is the most difficult aspect of your job? Helping clients relocate and restart after Harvey has been emotional but rewarding.
Where do you go to network and meet new clients? I am lucky to have client referrals from past clients, but I am active in my community and meet many clients in that way as well.
What has been your greatest accomplishment? Becoming the top producer in my brokerage my first year
What was the last good movie you saw or book you read? Outliers by Malcolm Gladwell.
What is your favorite restaurant? Mala Sichuan Bistro on Bellaire. Get the Kung Pao chicken – it's amazing.
Architecturally speaking, what is your favorite building in Houston? My favorite isn't just one. I love the craftsman style cottages common in the Heights. They are so warm and inviting. I want to retire to one someday.
What kind of car do you drive? Range Rover.
Smartphone or paper? Both. 🙂
What is your favorite city after Houston? Steamboat Springs, Colorado.
In 10 words or less, what is your advice for someone new to the industry? Work even when you think you have no work.
What's your favorite real estate iPhone/Android app? HAR
Who are your favorite people to follow on Twitter? Chef Sean Brock
---
Want to be featured in our Agent Snapshot? Click here and complete this survey. Agent Snapshots are published on our website and shared in our newsletter and social media feeds.