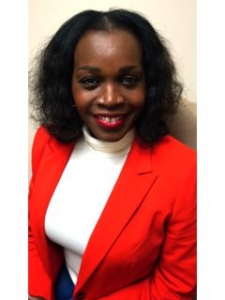 Name: Rose Blackwood-Blair
Job Title: Real Estate Agent
Company: C.R. Realty
What was your first job in the realty industry? Sales Associate
Where did you grow up? Houston, TX
Growing up, what did you want to be? Actor
What do you do to relax when you're stressed? Have a spa day
If you could have lunch with a well-known figure (living or not), who would it be and why? Bob Marley. His songs had so much truth behind the music and focused on equality among men.
Where is your favorite place to hang out? In a park
What do you love most about the industry? The flexibility and the opportunity to meet people.
How do you distinguish yourself from the crowd of agents? I love what I do and I do it for the love of seeing a smile on a family's face.
What is the most difficult aspect of your job? Dealing with dishonest agents
Where do you go to network and meet new clients? Networking events, sporting events my kids are involved in
What has been your greatest accomplishment? I have all satisfied clients.
What was the last good movie you saw or book you read? Black Panther
What is your favorite restaurant? Eddie V's
Architecturally speaking, what is your favorite building in Houston? Williams Tower
What kind of car do you drive? Ford F150
Smartphone or paper? Smartphone
What is your favorite city after Houston? Austin
In 10 words or less, what is your advice for someone new to the industry? You never stop learning
What's your favorite real estate iPhone/Android app? HAR
Who are your favorite people to follow on Twitter? ASU women's volleyball