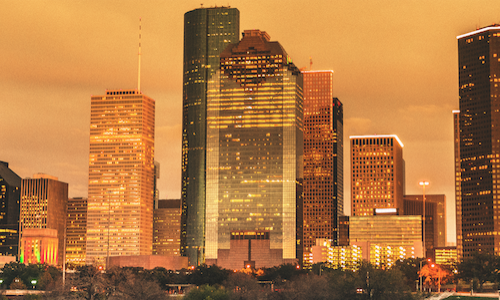 June was a record month for the Houston real estate market as it saw the greatest one-month sales volume of all time was recorded, sending average and median prices to record highs, according to the latest report from Houston Association of Realtors (HAR).
June has proven to be a standout month for the Houston market as the previous home sales record was recorded in June 2017. This year, the month of June raised the bar even higher. According to the June 2018 report, 8,518 homes sold last month, rising 1.8 percent from last year's record total of 8,367.
As home sales spiked last month, median prices did as well. The single-family median home price rose 2.6 percent to $245,000 while the average price of a home jumped 4.3 percent to $316,463. The increasingly active luxury market in Houston is to thank for the climbing numbers last month as an 18.4 percent increase was seen year-over-year in sales volume for homes priced $750,000 and higher.
"If there were concerns about rising home prices in the Houston market, you wouldn't know it from all the homebuying that took place in June," said HAR Chair Kenya Burrell-VanWormer. "We continue to outperform last year's record pace of home sales, but we'll keep a close eye on inventory levels in the weeks ahead to ensure they are meeting demand."
The June market also broke the 10,000-mark of all property type sales for the first time ever with a total of 10,115 properties sold. That record represents a nearly 2 percent year-over-year increase. Inevitably, total dollar volume spiked as well, about 6.6 percent to more than $3 billion just last month. Among rental properties, single-family totals rose nearly 5 percent while townhome and condominium totals fell about 4 percent.
The thriving market resulted in fewer Days on Market (DOM) in Houston. The average DOM fell from 50 to 48 days since last month. The registered inventory came in at a record 4.1-months supply, the highest since August 2017 and equal to the current nation inventory level indicated by NAR.
The most significant month-over-month increase was seen in the luxury market, homes priced $750,000 and above, with an 18.4 percent sales increase. Homes priced between $250,000 and $499,999 followed with a close 18 percent month-over-month increase in sales.
Townhome and condo sales did not increase at those levels, but they did make a significant turn since May. After a steep 7.2 percent drop in sales just two months ago, sales curved back up at a 4.9 percent increase in June with 709 units sold. Though home sales were up, the average price did fall nearly 2 percent to $211,050 while the median price fell about 4 percent to $163,000.
Month-end pending sales increased 10.2 percent since last year to 8,396. But, as the demand for housing in Houston rises, availability is on the decline. The HAR report indicates that the total number of active listings is down 3.9 percent to 40,198.