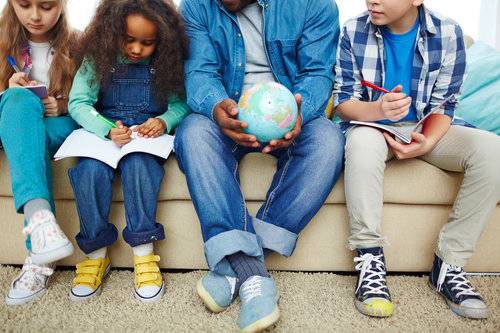 Homebuyers often consider the what school districts their children would attend when deciding on a home. A previous realtor.com study found that 22 percent of site visitors between the ages of 35-44 specified the appeal of living near good schools as one of their reasons for buying a home.
The neighborhood and school analysis website Niche compiled research to compose a list of the best Houston-area public elementary schools for 2019. Last year, the Katy Independent School District dominated the top 15 rankings on the list. This year, Katy ISD continues to stay on top with elementary schools within the district taking the first 16 spots on Niche's rankings.
The website considers the following factors when compiling the list:
Academics, which are compiled from an analysis of state assessment proficiency and feedback surveying students and parents

Teaching staff, which is measured through numerous elements such as teacher salaries, absenteeism, state test results and teachers' survey responses

Overall District, which examines data in respect to academic and student life

Culture and Diversity, which examines statistics of racial and economic diversity

Overall experience ratings from parents and student Niche survey results
Fred & Patti Shafer Elementary School continues to hold its No. 1 spot on the list with 1,140 students, an increased population from 2018. The elementary school yields a 95 percent in both reading and math proficiency, and holds its No. 42 ranking on the list of the 4,532 best public elementary schools in Texas. Fred & Patti Shafer's ranking for best public elementary school teachers in Texas rose 31 spots, from last year's ranking of No. 66 to No. 35. Even with the increase of student population, the school continues to hold a student-teacher ratio of 15:1, remaining lower than the national average of 17:1.
| | | | | | |
| --- | --- | --- | --- | --- | --- |
| Ranking | Elementary School | Students | Student-Teacher Ratio | Reading Proficiency | Math Proficiency |
| 1 | Fred & Patti Shafer Elementary School | 1,140 | 15:1 | 95% | 95% |
| 2 | Bonnie Holland Elementary School | 979 | 16:1 | 97% | 97% |
| 3 | Woodcreek Elementary School | 1,130 | 15:1 | 97% | 98% |
| 4 | Odessa Kilpatrick Elementary School | 1,141 | 15:1 | 95% | 97% |
| 5 | Stanley C. Stanley Elementary School | 1,092 | 15:1 | 97% | 97% |
| 6 | Tom Wilson Elementary School | 1,057 | 15:1 | 96% | 96% |
| 7 | Joella Exley Elementary School | 976 | 15:1 | 93% | 94% |
| 8 | Sue Creech Elementary School | 850 | 15:1 | 92% | 94% |
| 9 | Michael L. Griffin Elementary School | 920 | 16:1 | 96% | 96% |
| 10 | Keiko Davidson Elementary School | 1,398 | 17:1 | 93% | 96% |