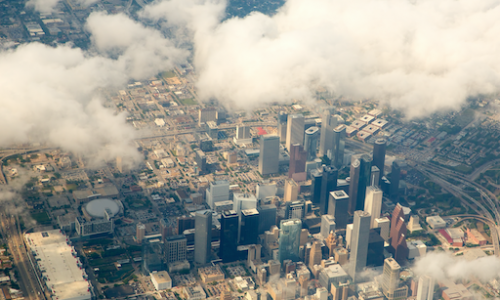 It's no secret that the Houston housing market is having an extremely strong year, and despite a relative slowdown in September, it continues to outpace 2017's rate.
Home sales for September are down 5.8 percent compared to last year, falling from 6,953 single-family homes sold to 6,548, according to the latest report from the Houston Association of Realtors. However, home sales are still 5.6 percent ahead of 2017's record year. Total property sales are down 4.4 percent from 8,206 to 7,842 sales.
Broken out by price segment, all areas saw decreases in sales except for homes priced $750,000 and above, where sales increased by 2.7 percent compared to last year.
Other stats of note:
The median and average sales price for a single-family home inched up slightly to $232,500 and $295,765, respectively — both record September highs for the market.
Inventory grew slightly from a 3.9-months supply last September to 4.0-months supply this September.
The days on market for all homes was 52 days, down from 54 days.
Townhome and condo sales dropped from 544 units sold to 511, a 6.1 percent decrease.
The average price of townhomes and condos fell 6.6 percent to $191,967. The median price remained steady at $159,450.
Inventory for townhomes and condos rose from 3.9 months to 4.4 months.
"With tight inventory, rising interest rates and families focused on back-to-school, it wasn't a huge surprise to see market activity slow down at this time," said HAR Chair Kenya Burrell-VanWormer. "The Houston economy is strong. As we head into the fall months, it will definitely take a healthy supply of homes and some pricing moderation to keep prospective buyers engaged in the market."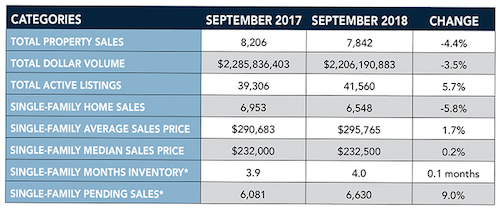 Source: Houston Association of Realtors