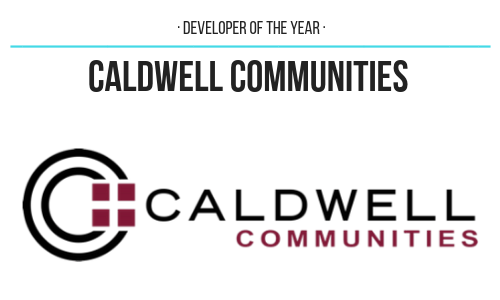 At Caldwell Companies, we know first-hand that when people spend time together, incredible things can happen. Families grow closer, neighbors become friends, and a close-knit community is born. That's why we're committed to building extraordinary communities that foster a recreational lifestyle that is active and builds relationships. Caldwell Communities are more than simply places to live – they are places where lives are enriched.
We've been a part of the local community for over twenty-eight years, as a developer and a neighbor. Several of our employees call our communities home and many of our children attend schools in the area, which is why we're so passionate about investing in local schools, chambers of commerce, and community organizations. Our developments are more than business; they are about families, yours and ours.
Caldwell Communities are designed by Texans and we create communities to reflect our roots and our values. With our strong foundation as a premier developer, we have been able to partner with the industry's best builders, designers, planners and contractors to custom design our communities for generations of local families. We invite you to experience the difference of a Caldwell Community by visiting www.CaldwellCommunities.com
"We are so honored to be a finalist for this award. Our mission is to build extraordinary communities that enrich lives and we are grateful to the Houston real estate community for helping us achieve this recognition," said Jennifer Symons, Vice President of Marketing.