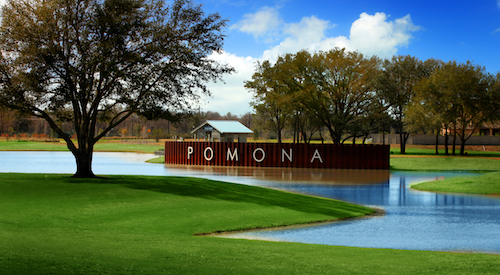 Everything is done at a higher level at Pomona, an approximately 1,000-acre, master-planned community of single-family homes off of Highway 288, south of Pearland in Manvel.
The list of builders that developer Hillwood Communities, a Perot Company, has partnered with for this community reads like an industry who's who list: Conventry Homes David Weekley Homes, Highland Homes, Perry Homes, Plantation Homes and Trendmaker Homes.
"In our community, people aren't just buying a home, they're buying a lifestyle and a lifetime of experiences and memories," says Russell Bynum, Houston general manager of Hillwood Communities. "We think of it as a boutique-style community, a small town feel in an intimate setting."
---
"In our community, people aren't just buying a home, they're buying a lifestyle and a lifetime of experiences and memories." — Russell Bynum
---
Prime location
Pomona is located within 15 miles of the Texas Medical Center, 18 miles of the Houston Central Business District, and 20 miles of more than half of all the jobs in Houston, Bynum says.
"The area offers great mobility with the state Highway 288 toll-road under construction, set to open in summer of 2019," he notes. "It's easy to get to and from really anywhere in Houston."
Pomona also has a new elementary school onsite and junior high and high schools less than one and a half miles away that will be ideal for families.
"I put a lot of weight on making sure that a community has all of the ingredients that add up to future value," says Zar Garcia, an agent with Coldwell Banker United Realtors. "Whether it is 10 or 15 years down the road, anyone who buys in Pomona can be confident that they will be in a great community."
Garcia assists a lot of relocation clients who don't have much time to make decisions or go back and forth with inspections. "Pomona has a lot of great options and designs. I know I can take clients there and the community sells itself."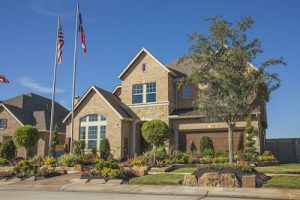 The community is so beloved that Kelly Theisen, a sales counselor with Coventry & Plantation Homes, actually had a resident sell a home for her while she was giving a tour.
"A woman by the pool came up to us and told my client, 'I love living here,' and went on and on about the amenities," says Theisen. The client asked Theisen if she paid the woman, because they were sold. Not that Theisen needs any help — she has sold 175 homes at Pomona in two years.
Quality construction for every level of homebuyer
Homes range from $270,000 to $700,000, and the builders in the community offer some of the best standard features that were options several years ago, Bynum says. For instance, all properties come with a standard level of smart home technology and automation. Each home includes: front door cameras, automated lights, home security monitoring and entry automation for doors.
A popular option in every home is outdoor living spaces, backyard kitchens and firepits, and pool and spa areas that create the quintessential second or third living room. Next year, a gated section in the community will open. "It's an area within our submarket that is missing," Bynum says. "That is another segment we can offer buyers, that exclusivity but also the air of security."
Opened in late 2015, Pomona will have 2,000 single-family, semi-custom and production homes at build out. Semi-custom homes gives buyers the option to add additional square footage and rooms to the homes, to customize their kitchen and even have some opportunity to move interior walls and windows, Bynum says.
Taking amenities to a higher level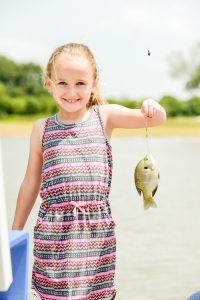 Hillwood has an onsite activities coordinator on staff to keep residents active and help foster friendships; as well as a horticulturist to assist in keeping common and individual landscapes in top shape while conserving energy.
On an annual basis, the lifestyle coordinator hosts more than 250 events, like "yappy hours" for dogs, slime making classes for kids and adult book clubs that bring neighbors together. For young adults, the Pomona Teen Advisory Board gives youths opportunities to earn community service hours by doing projects in the neighborhood.
"Fish Camp," a fishing pier and dock, attached to a covered pavilion overlooking a five-acre, fully stocked lake, conveniently has rods and reels available for residents to use any day of the week. What's more, quarterly fishing gatherings feature "angler education" by a Texas Parks and Wildlife expert who teaches residents of all ages how to fish.
"Camp Pomona" is a recreation center featuring two resort style pools with cabanas; "Exploration Zone" is a park, its main draw, "Mount Pomona," an inboard slide. Coming soon is a 6,000 square-foot amenity center with social hall, catering kitchen, outdoor living and gaming area and a 1,500 square-foot fitness center.
Opening in spring of 2019, "The Backyard" is a five-acre park nestled within a century's old Heritage Oak trees.
"It features all of the things you asked your parents to build in your backyard that they wouldn't: a tree house with slides coming off of it, decks within the trees, a zipline and a rope climbing area," Bynum says. While watching their kids play, parents can relax in "The Mantle," a courtyard with festoon lighting and outdoor furniture surrounding a fireplace.
---
"We key in on some of the latest design trends and make sure that each of our buyers are able to experience that lifestyle component and make those memories that are going to last forever." — Russell Bynum
---
Sustainable living is a priority
Sustainable living is incorporated in each home. Landscapes are fully sodded, front and back, with an irrigation system in place that adjusts to the weather system and turns off when it rains, Bynum says, noting the community draws most of its water to maintain common areas from retention ponds.
In addition, the staff horticulturist sends out newsletters and inspects all of the homes once a month to ensure homeowners are applying the proper weed control and fertilizer for enhanced growth. He also created a plant palette for the neighborhood, based on soil tests, that resulted in all of the homeowners using drought-tolerant plants on their properties, creating uniformity in the community.
While these are aspects of a community that many people never think about, success in the field comes down to detail, Bynum says.
"We key in on some of the latest design trends and make sure that each of our buyers are able to experience that lifestyle component and make those memories that are going to last forever."