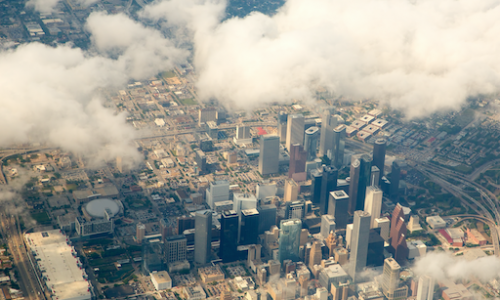 Home sales in November decreased compared to last year, and affordable home sales were hit hard last month.
The Houston Association of Realtors has released a report which says that sales of homes priced between $100,000 to $149,000 were down by 24.3 percent. Compared to last year, affordable home sales have decreased even more. In November 2017, sales in the $100,000 to $149,000 range decreased 15.4 percent.
Homes priced beneath $149,000 made up about 12 percent of total sales. Single-family homes with the median price of $235,000 made up the most buys at 6,159. Overall, homes priced between $150,000 and $249,999 made up 43 percent of total sales.
The sales of Houston's most affordable homes continue to fall as property values rise and supply fails to keep up. Last month's median price of a home was $235,000, an increase of nearly 5 percent.
Sales of all property types totaled 7,400 – a 0.3 percent year-over-year decline, according to HAR. Luxury home sales increased the most. Homes priced at $750,000 or more saw the strongest sales of the year at 12.3 percent. In November of last year, by contrast, luxury sales dipped 3.9 percent.
In other news:
Houston's unoccupied office space may benefit from redevelopment with the help of the Opportunity Zone program. At a panel, real estate investors discussed how Houston may be affected by the program. The new Trump Administration program reminded some veteran developers of the Economic Recovery Tax Act of 1981 signed by President Reagan. In the second quarter of this year, office occupancy decreased. Darrell Betts, principal of Avison Young, said at the panel that this empty space attracts buyers that may want to turn them into residential and hotel developments.
MidOcean Partners, a New York-based private equity firm, bought and consolidated two housing research firms: Metrostudy and Meyers Research. Metrostudy was acquired by Hanley Wood LLC – the parent company of Metrostudy. MidOcean appointed Jeff Meyers, founder and president of Meyers Research, as the new company's CEO. Meyers Research is a California-based company, but both research firms are active in the Houston market. Part of the deal combines data products from Metrostudy and Meyer's Research Zonda platform. MidOcean will be the controlling shareholder but Kennedy Wilson, the parent company of Meyers Research, will retain a minority ownership position.
Freelancers in Houston can breathe a little easier. The area was named the most affordable market in Texas for freelancing when it comes to paying for an apartment and co-working space. According to CommercialCafe's study, a freelancer in Houston must make at least $32 dollars an hour based on a 40-hour week schedule or work 34 hours a week if they split costs with a partner or roommate. Compared to Austin, Houston freelancers have a little more freedom. In Austin, freelancers must make $43 an hour or a 45.5 workweek to be able to afford rent and a private office space. Plano and Dallas-Fort Worth were similarly priced to Houston at no more than $35 an hour.