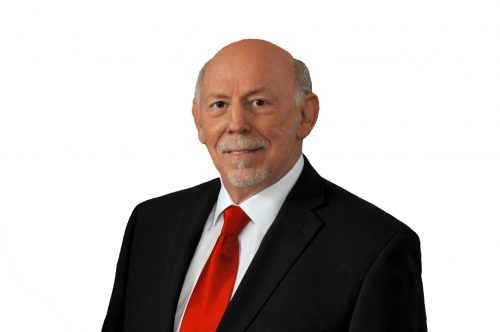 Super-agent Ben Caballero just became the first $2 billion real estate agent in the world. After years of topping Real Trends' list of top agents, Caballero has broken his own Guinness World Record for most homes sold in a single year—again.
The CEO and founder of HomesUSA.com, based in the Dallas/Ft. Worth-area city of Addison, TX. Caballero's team sells homes in nearly all of Texas' biggest markets, including Dallas-Fort Worth, Houston, Austin and San Antonio. Having earned his real estate license at the age of 21, Caballero has been selling homes for more than 50 years now.
Here in Houston, Caballero helped to build and sell 1,022 homes, totaling $401,942,78 in sales. Some of the neighborhoods he built in were Sienna Plantation, Live Oak Landing and Elyson. He worked with developers such as Highland Homes, David Weekly and Taylor Larson. "The homebuilding community in Houston is more aggressive than in other markets," Caballero said. "There's more camaraderie."
"I love Houston. I love the fauna there…I love the pines and the palms and the humidity."
His platform for homebuilders, HomesUSA.com, is a cloud-based dashboard, that Caballero custom-built and developed for builders, according to Kevin Hawkins, Caballero's public relations representative. The platform serves as a powerful resource for builders by streamlining the process of building and bringing resources from multiple platforms into one space. On the platform, builders and developers can compare things like market time and price with their developments to those of other builders and can find an updated version of progress on their projects and their inventory.
Caballero currently has a staff of about 25 people including developers who are always updating and checking the site.
Over the course of 2018, Caballero sold 6,461 homes, including homes sold with brokerages owned by home-builders and individual sales. This came out to a total of about $2.499 billion in real estate sales, all in the state of Texas.
Caballero ended up breaking his own records from 2017, when he sold 4,700 homes worth $1.9 billion; 2016, when he sold 3,556 homes and did $1.44 billion in sales; and his 2015 record, when he sold 2,491 homes and reached $1.02 billion in sales, becoming the world's first billion-dollar agent.
Doing numbers like those takes expertise. As a way to share his knowledge, Caballero created a four-part podcast series where he discusses his secrets to success, gives advice to other agents and builders and tells personal stories from his trek to the top.
As for predictions for the next year, Caballero predicts a fairly busy year based on an already increasing activity level, although he said federal interest rates will be a factor that could sway sales.
Caballero is currently looking to be able to extend his platform service to builders beyond the Lone Star State, and is currently working with builders and developers outside of Texas to bring them onto the platform as well. If all goes well, Caballero could break his record yet again this next year.