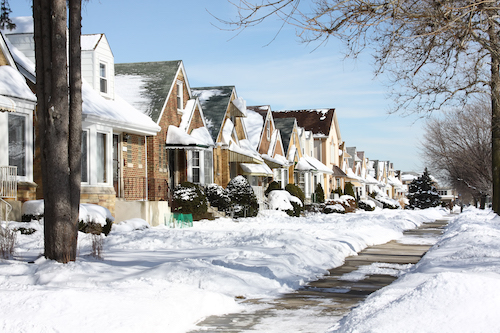 Evidence of slower price appreciation, growing inventory and falling interest rates have boosted economist expectations for U.S. home sales at the beginning of 2019. However, these trends that should entice buyers haven't yet made an impact when it comes to closings.
The National Association of Realtors reported that existing-home sales fell 1.2 percent between Dec. 2018 and Jan. 2019. At a seasonally adjusted annual pace of 4.94 million sales, January home sales were down 8.5 percent from the same time last year, hitting their slowest pace since Nov. 2015.
On the other hand, NAR found that home price growth has slowed, too. Existing-home prices grew by just 2.5 percent year-over-year in January, the slowest rate of price appreciation in almost seven years. Total home inventory grew across the U.S. as well for the sixth month in a row. With mortgage interest rates also hitting 12-month lows as of mid-February, NAR chief economist Lawrence Yun said that each of these factors combined should fuel a sales rebound.
"Existing home sales in January were weak compared to historical norms; however, they are likely to have reached a cyclical low," Yun said in the press release on existing-home sales. "Moderating home prices combined with gains in household income will boost housing affordability, bringing more buyers to the market in the coming months."
While sales growth hasn't come across in national reports yet, the Northeast region did see a 2.9 percent uptick in sales last month, according to NAR. Housing experts like Sam Khater, chief economist at Freddie Mac, expect this trend to spread across more markets now that conditions have shifted increasingly in favor of buyers for the last several months.
"Wages are growing on par with home prices for the first time in years, and with more inventory available, spring home sales should help the market begin to recover from the malaise of the last few months," Khater said.