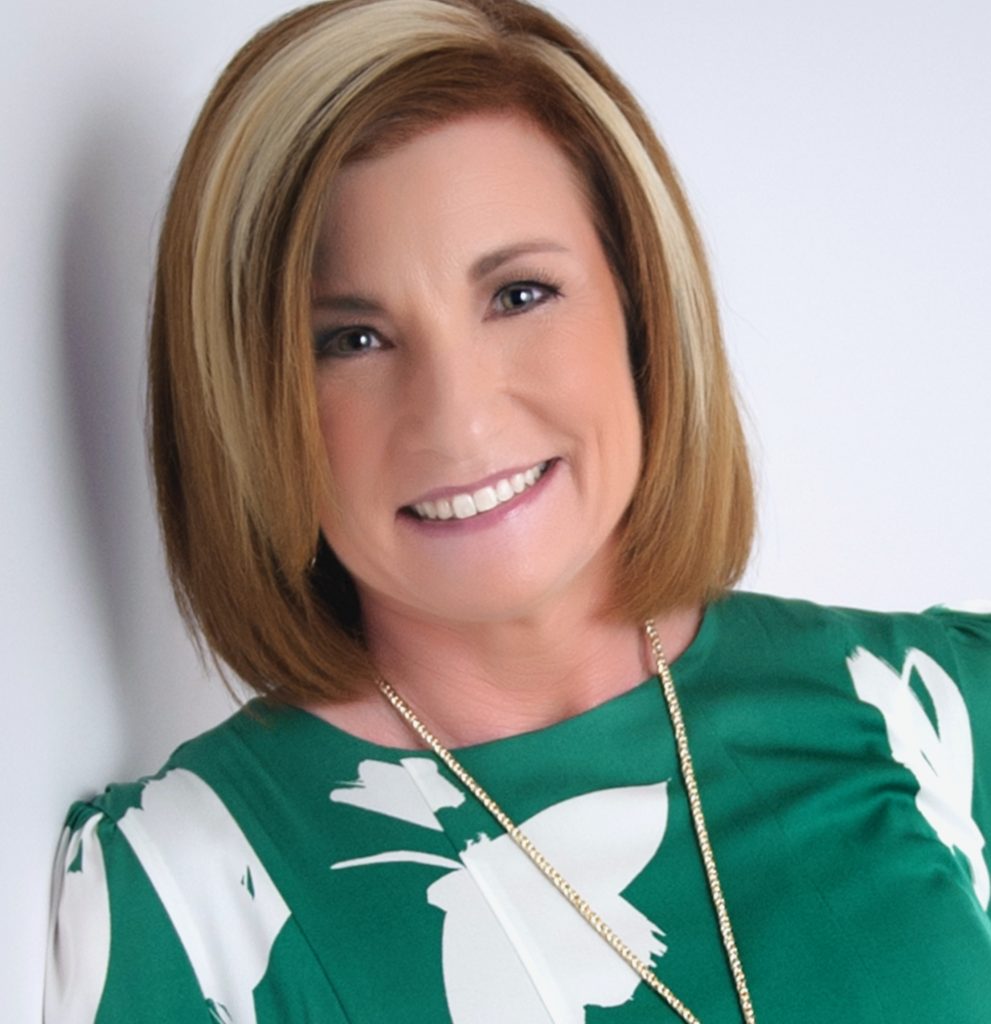 What was your most interesting job before going into real estate? I grew up working at the local Ford dealership. I loved getting to drive the new cars and helping to place orders.
Where did you grow up? I grew up on a family farm in southeast Louisiana. I had daily responsibilities, which helped me to become the person I am today. I developed a very strong — maybe even bossy— personality, which actually was a blessing, because it helped me handle the teasing I took for being one of the few redheads at my school.
Growing up, what did you want to be? As a kid, I wanted to be a flight attendant so that I could see the world. Then, when I realized just how much of my life would be spent away from family and friends, I quickly changed my mind.
What do you do to relax when you're stressed? Pilates is the best exercise regimen I've found for decompressing. I'm also blessed with a husband who will talk things through with me. As he often says, he "gets me out of my head" and helps me leave the workday behind. A nice glass of Tempranillo doesn't hurt either.
If you could meet any well-known figure (living or not), who would it be and why? I guess on one end of the spectrum it would be so cool to meet Elvis, maybe get him to sing a song or two, right? More seriously, since I was a kid, I've admired Benjamin Franklin for being so intelligent and yet so approachable and witty. I'd love to hear his take on our current technology. I think he'd have his own Twitter account and would be experimenting with a virtual reality headset in about a week.
What is Houston's best kept secret? Well, it used to be that we have one of the best restaurant scenes in the country. People in other parts of the U.S. may not realize that we are such a dynamic, well-rounded city — with cultural diversity, entertainment and the arts, sporting events, parks, festivals — we've got so much to offer, and on top of that, our residential real estate market is very welcoming.
What do you love most about the industry? I love getting to know my clients. For me, real estate is about relationships. It's the only way that I know how to do my job. When you treat your clients as you would family or friends, they know you're giving them everything you have so that they get the most from the process.
What is the most difficult aspect of your job? One difficult aspect of the job is telling a client something they don't want to hear but will be glad that I told them later. Sometimes "later" can't get here fast enough.
What's your best advice for generating new leads? One of the best ways to generate new leads is to stay in touch with your old clients. I can't emphasize enough how much value people still place on good word of mouth–a strong recommendation from someone they know and trust can move an agent to the top of the list.
What are you binge-watching/reading/listening to? My husband Steve and I just finished Game of Thrones and are now trying to find something new. Any recommendations would be appreciated!
What's your favorite meal in Houston? My favorite is practically anything on the menu at a Hugo's. But if you're out my way, you're going to have a hard time choosing from among all the great places like TRIS, Via Emilia, Killen's Steakhouse and Fielding's Local Kitchen + Bar, just to name a few.
Architecturally speaking, what is your favorite building in Houston? Houston has so much amazing architecture, but I'm going to brag about the outstanding design of the state-of-the-art, 385-acre, wooded Exxon campus in Spring and The Woodlands Towers — so striking when you take in the view of The Woodlands Waterway at night.
What's the weirdest thing that's ever happened to you on the job? It has to be walking in to show a house and finding the homeowner taking a shower.
What's one thing people might be surprised to learn about you? I love to fish.
What is your favorite vacation spot and why? I have two: toes in the sand on any beach while listening to the waves roll in, and sitting among the Aspen trees in Colorado, taking in the beauty that God created.
In 10 words or less, what is your advice for someone new to the industry? Build relationships. Plant those seeds and keep watering them.
Who are your favorite people to follow on social media? On Instagram, I follow a lot of home improvement accounts, including each of the Property Brothers (@MrDrewScott, @mrsilverscott), because their shows are such a blast and they seem to be good people who have a lot of fun. Also, I really enjoy @homesicktexan Lisa Fain for her Texas recipes and observations. Locally, J.J. Watt's Facebook account is fun to keep up with and Jim McIngvale's (a.k.a. "Mattress Mack's") tweets are always inspiring.