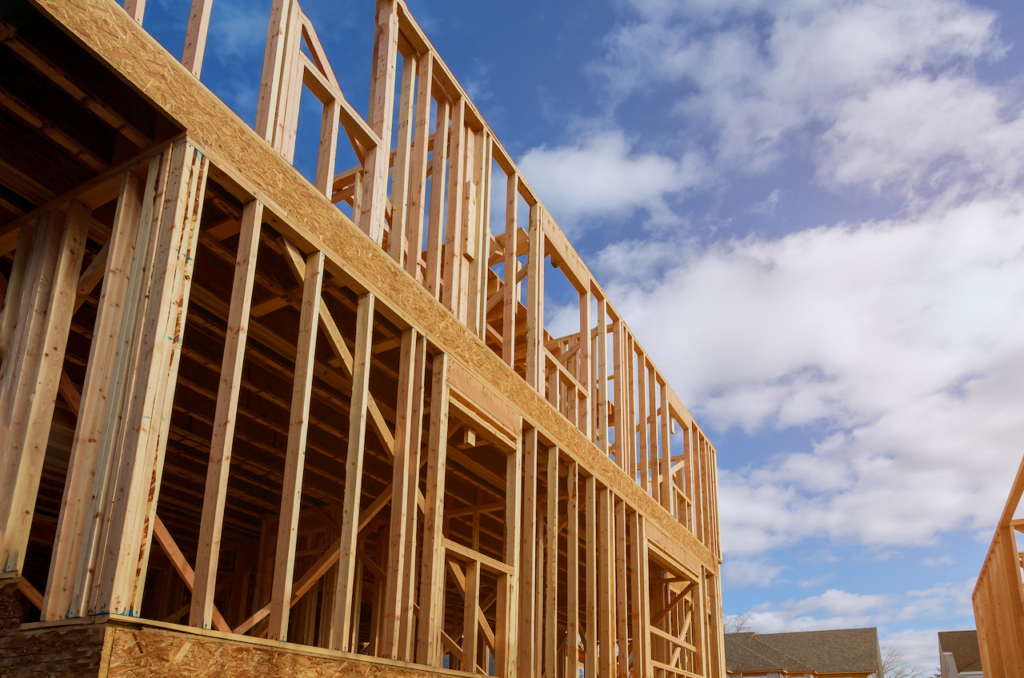 In response to increasing buyer demand, even in the face of a pandemic, builders are ramping up construction.
According to information provided by the U.S. Census/Department of Housing and Urban Development, single-family housing permits, a leading indicator of future starts, were up 12% in June from the previous month, while the multifamily sector increased nearly 18%, well above the National Association of Home Builders' forecast for a decline in multifamily construction as a result of the 2020 downturn.
Total housing starts were up 17.3% in June, to a seasonally adjusted annual rate of 1.19 million starts, the number of housing units builders would begin if they keep this pace for the next 12 months.
While the June pace remains nearly 4% below last year's pace, it's an improvement from April's steep declines.
"Fueled in part by record low mortgage rates, builders are seeing solid demand for housing, despite the challenges of the virus and elevated unemployment," said National Association of Home Builders Chairman Chuck Fowke in a blog post. "Demand is growing in lower density markets, including exurbs and small metros."
In the South, permits were up 3.4% in June year over year.
Today's jobs report, released by the U.S. Department of Labor Statistics, shows that initial jobless claims declined only slightly, by 10,000, in the week ending July 11. Although continuing claims (which lag initial jobless claims by a week), declined to their lowest level since the week ending April 11, when jobless claims reached historical highs, a resurgence in coronavirus cases across the country, along with consumer and employer caution, could change that trajectory just as federal unemployment benefits ($600/week) are set to expire at the end of this month.
Despite what can only be called a slow and shaky labor market recovery, builder confidence in the market for newly built single-family homes jumped 14 points to 72 in July. According to the latest NAHB/Wells Fargo Housing Market Index, the HMI is now back to March's pre-pandemic reading.
All the HMI indices posted gains in July, including the index gauging current sales conditions (up 16 points to 79,) the component measuring sales expectations in the next six months (up seven points to 75) and the measure charting traffic of prospective buyers (up 15 points to 58).
In the South, the monthly average HMI score increased 10 points to 73, just above the national average.
"Homebuilder optimism has recovered amidst robust demand, said First American Deputy Chief Economist Odeta Kushi in a statement. "Pent-up demand from a deferred spring home-buying season and historically low mortgages rates have resulted in a strong V-shaped recovery for the housing market, and builders are taking note."
While the increase in the pace of permits and builder confidence signals gains for single-family starts ahead, and an overall rebound for the housing market, challenges remain, according to the NAHB.
"Lumber prices are at a two-year high and builders are reporting rising costs for other building materials while lot and skilled labor availability issues persist," said NAHB Chief Economist Robert Dietz in a blog post. "Nonetheless, the important story of the changing geography of housing demand is benefiting new construction. New home demand is improving in lower density markets . . . . as people seek out larger homes and anticipate more flexibility for telework in the years ahead. Flight to the suburbs is real."
However, ramping up to meet that demand isn't going to be easy. There were just 497,00 single-family homes under various stages of construction June, the lowest amount since fall of 2017, and down almost 5% year over year.
"Inventory is lacking with a sizable backlog of buyers getting outbid by others," said National Association of Realtors Chief Economist Lawrence Yun in a statement. "More homes therefore need to be built to help relieve the housing shortage."
According to Yun, the country needs at least 1.5 million units to address buyer demand, which is currently being fueled by low interest rates.
"Building more homes also has an added benefit of boosting the local economic growth," Yun added. "In the meantime, expect multiple offers to be common on many mid-priced homes for the remainder of the year."