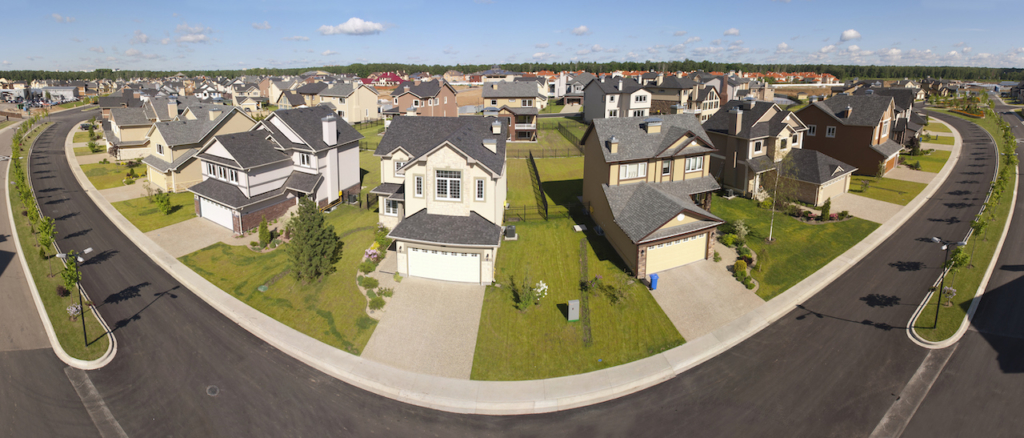 Marking two straight months of gains, existing-home sales continued to rise in July, according to the latest data from the National Association of Realtors.
Total completed transactions, including single-family homes, townhomes, condominiums and co-ops rose 24.7% from June's previous record monthly increase of 20.7%.
Year-over-year, existing-home sales rose 8.7%.
According to NAR Chief Economist Lawrence Yun, the pandemic has only served to increase demand for housing. What's changed is what buyers want.
"Luxury homes in the suburbs are attracting buyers after having lagged the broader market for the past couple of years," Yun said in a press release. "Single-family homes are continuing to outperform condominium units, suggesting a preference shift for a larger home, including an extra room for a home office."
The median existing-home price in July was $304,100, up 8.5% from a year ago, marking 101 straight months of year-over-year gains. This is the first time ever national median home prices surpassed the $300,000 level.
Meanwhile, total housing inventory continued to shrink in July, down 21.1% year over year. Unsold inventory currently sits at a 3.1-month supply, down from 3.9 months in June and 4.2 months in July 2019.
"The number of new listings is increasing, but they are quickly taken out of the market from heavy buyer competition," Yun said. "More homes need to be built."
Each of the four major regions saw double-digit, month-over-month increases.
In the South, existing-home sales shot up 19.4% to an annual rate of 2.59 million in July, up 12.6% from the same time one year ago while the median price rose 9.9% year over year to $268,500.
But increasingly high prices and competition for inventory wasn't enough to deter first-time buyers looking to take advantage of historic low interest rates. According to NAR, they were responsible for 34% of sales in July, down slightly from 35% in June 2020 and up from 32% in July 2019.
According to NAR, demand for housing is expected to continue to rejuvenate and stabilize a struggling U.S. economy throughout the year.
"The housing market is well past the recovery phase and is now booming with higher home sales compared to the pre-pandemic days," Yun said in a statement. "With the sizable shift in remote work, current homeowners are looking for larger homes and this will lead to a secondary level of demand even into 2021."