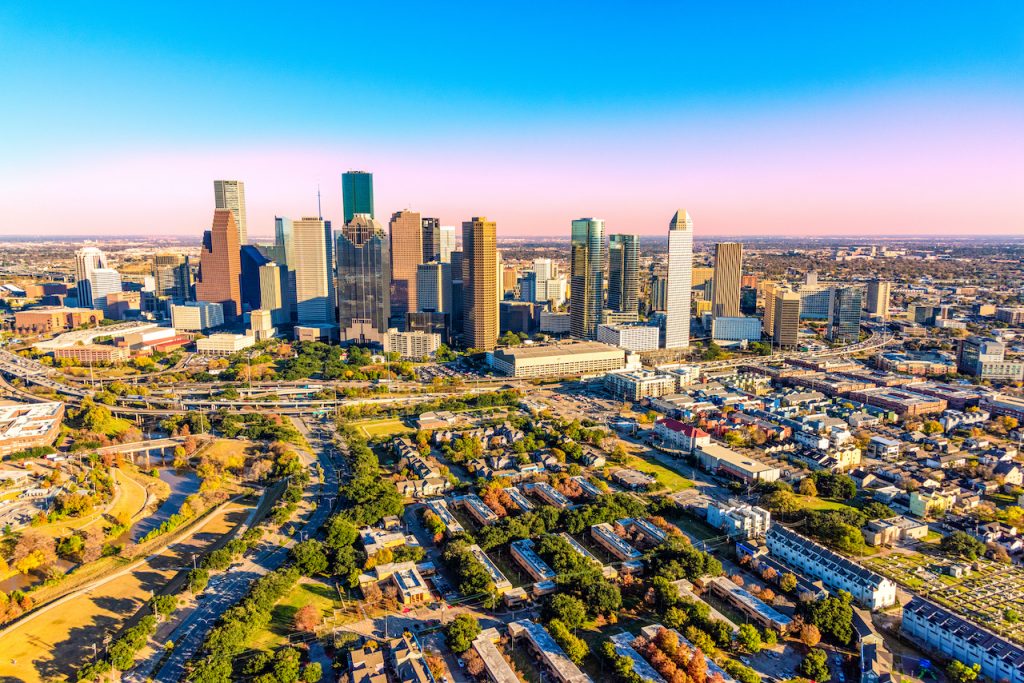 Amid a shrinking supply of housing inventory and growing coronavirus cases, Houston home sales continued their climb in October to what looks like a record-breaking year.
According to the latest Houston Association of Realtors Market Update, 9,287 single-family home sales compared to 7,187 a year earlier. The 29.2% increase marks the fifth straight month of positive sales.
Once again, the high end of the market saw the greatest sales volume, as sales for homes priced at or above $750,000 rose 81.6% compared to a year earlier. Sales of homes priced between $500,000 and $750,000 climbed 78.4% year over year and sales of homes priced between $250,000 and $499,999 increased 52.5%.
Meanwhile, the lower end of the market recorded far fewer sales, with sales of homes priced between $150,000 and $249,999 rising only 12.2% year over year.
Median prices were also up in October. Single-family median prices rose 11.1% to $266,685 while the average price increased 12.4% to $334,996, both record highs for an October.
According to HAR, year-to-date sales are currently 7.7% ahead of 2019's record pace.
"There was no way to anticipate that the Houston housing market would move at such incredible velocity when coronavirus struck, but I believe it is a testament to the importance of meeting consumers' housing needs during a pandemic and the dedication of hard-working real estate professionals throughout our community," said HAR Chairman John Nugent in the report.
Meanwhile, new listings entering the market continued to slow down, as inventory shrunk to a 2.4-month supply compared to 3.8 months a year earlier. According to HAR, the last time inventory dropped that low was in December 2014.