The local real estate market in March remained in positive territory as consumers proved undaunted by rising mortgage interest rates and the record-low supply of homes across Greater Houston.
While new listings are entering the market weekly, buyer demand has consistently outpaced that supply. As a result, multiple home offers continue to push pricing into record territory, solidly positioning Houston as a sellers' market, the Houston Association of REALTORS® (HAR) reports.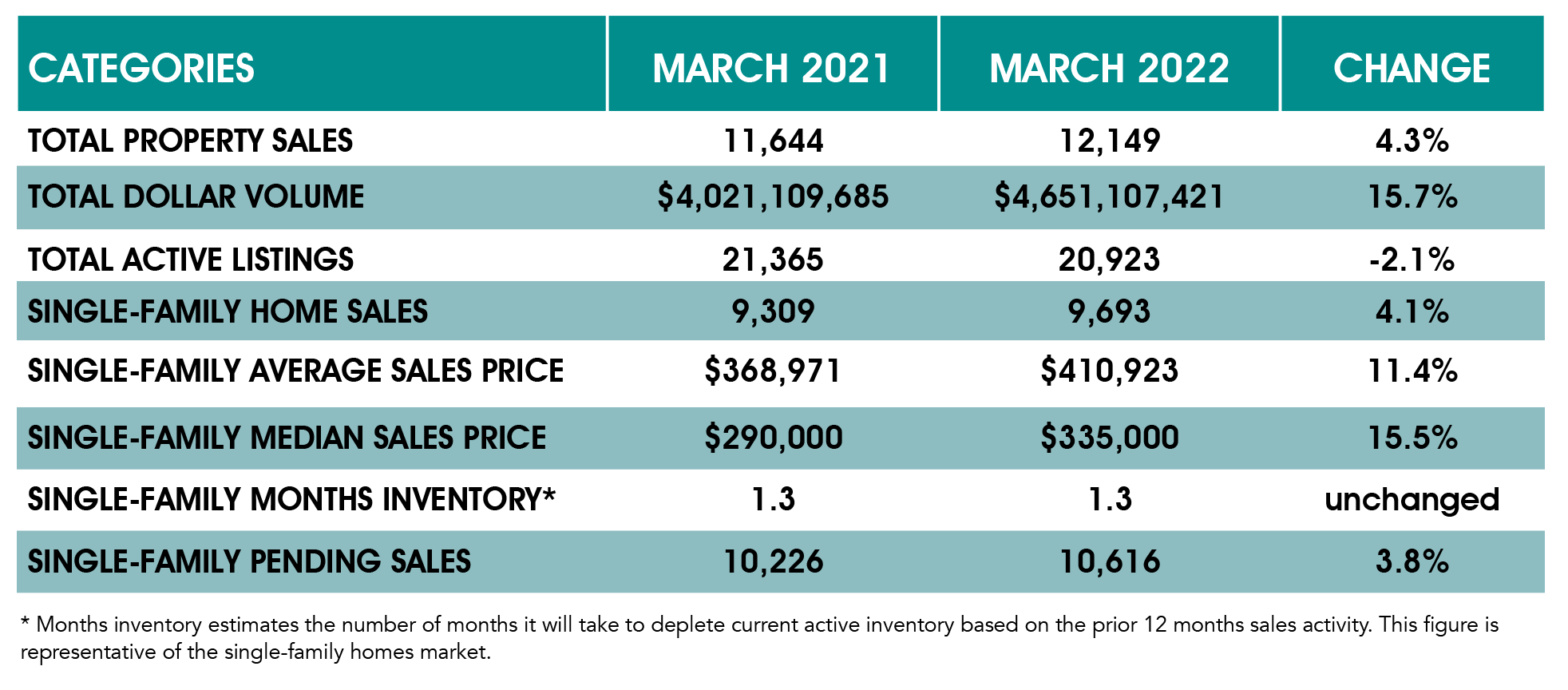 According to the HAR March 2022 Market Update, single-family home sales increased 4.1%, with 9,693 units sold compared to 9,309 in March 2021. The rental market is also strong, as consumers unable to purchase a home are instead opting to lease.
Homes priced between $500,000 and $1 million led the way in sales for the month, registering a 36.1% year-over-year gain. The $250,000 to $500,000 segment came in second place, climbing 24%, followed by the luxury market (homes priced above $1 million), which increased 16%.
A continued shortage of available homes below $250,000 has left consumers no choice but to shop for higher-priced homes or lease. It remains to be seen if mortgage rates, which topped 5% last week for the first time in years, will slow the pace of home-buying in April, the report noted.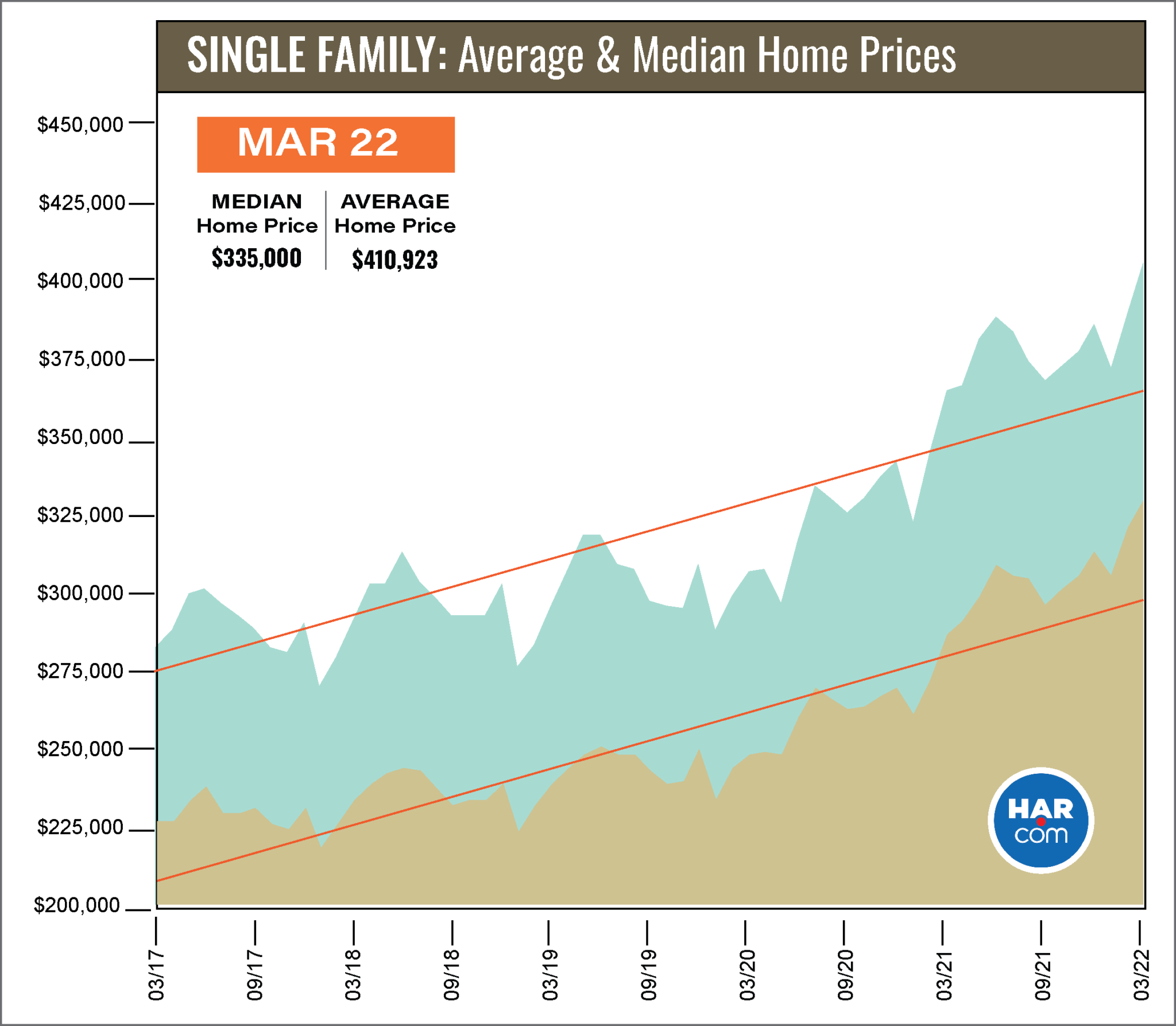 After reaching record prices in February, buyers pushed pricing even higher in March. The average price of a single-family home rose 11.4% to $410,923, while the median price jumped 15.5% to $335,000. This marks the first time pricing for a single-family home in Houston has surpassed $400,000.
"We are experiencing unprecedented market conditions in Houston with a frenetic pace of home-buying despite limited inventory, rising prices and steadily climbing interest rates," said HAR Chair Jennifer Wauhob in a press release. "This is taking place amid a backdrop of continued supply chain problems and rising prices for everything from gasoline to groceries, which only adds to consumer pressures. We expect to see buyers start to pull back a bit until conditions stabilize if they indeed do."