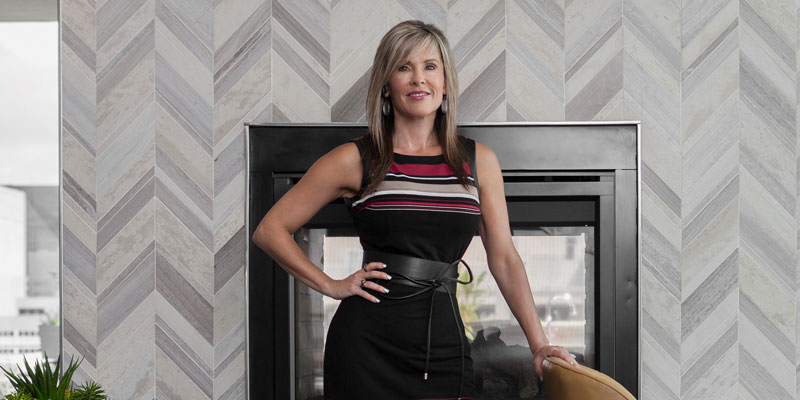 Monica Foster
Broker/Associate
The Monica Foster Team at RE/MAX Space Center
RE/MAX is one of the biggest names in real estate — and Monica Foster leads one of its best teams. Her team is currently ranked as the company's No. 8 Top Producing Team in Texas, and is No. 57 nationwide.  She was also named one of the Top 100 Most Influential Realtors in Texas by Real Estate Executive Magazine, and holds 11 different professional designations, including a Certified Luxury Home Marketing Specialist designation and Certified Residential Specialist designation. These accolades are even more impressive when you consider the fact that she got her start in the Houston market back in 2008 during the housing crisis. Even in the midst of a rough patch for the industry, Foster, and later her team (formed in 2012), found repeated success thanks to a winning combination of hard work and savvy marketing.
Foster believes that you can't overstate the importance of marketing in today's real estate industry. "There is more to selling a home than just putting the property on the MLS. You have to have a consistent marketing plan across varying marketing channels," she says. According to Foster, her team does more marketing for sellers than anyone else in the area, even if it comes at an expense to her. She's also a big believer in what she calls "straight talk," frankly telling clients what they need to hear, even if it might not be what they want to hear. This belief in straight talk extends to her team as well, as Foster is firmly convinced of the importance of self-evaluation. Her team is constantly assessing their own performance, a practice which allows them adapt to new market trends and function as efficiently as possible.  With regard to her own business advertising and processes, Foster believes in a customized approach. "The more character your marketing has, the more the material will stand out from other, more cookie-cutter campaigns," she says.
Foster works with a diverse clientele including first-time buyers, luxury buyers and relocation buyers. As a former relocation client herself when she moved to Houston eight years ago, Foster is uniquely prepared to help guide these buyers through what can often be a stressful and difficult time. Her ability to empathize and connect with clients has proved an invaluable asset, and Foster cites the sense of joy and relief clients have when the transaction is finally completed as one of the most rewarding aspects of the job.
A big believer in the importance of education, Foster gives back to the community by supporting the Bay Area chapter of Communities in Schools, an organization that serves at-risk students by providing them with resources to help them stay in school. A portion of every one of Foster's commissions goes to this great cause.