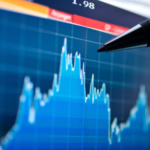 The latest Residential Price Index from FNC Inc., released October 20th, indicates that U.S. residential home prices declined in August by a seasonally adjusted rate of 0.8 percent, despite high level of sales during the month.
A decline in a month-over-month trend of U.S residential homes, excluding the sale of foreclosed homes, which are normally sold at discounted prices, is apparent across all three RPI composites; the National, the 30-MSA, and the 10-MSA indices. Moreover, home prices are 4-5 percent below the national levels attained a year ago in August 2010.
Contrary to the national trend, Houston prices were up after a strong seasonal rebound this August, up by 5.6 percent. Houston is also only one of two cities that showed a positive year-over-year price appreciation, up 1.0 percent in the last 12 months.
The decline upsets a four-month long seasonal uptrend, and tied in with a number of other indicators, forecasts continued weakness in the housing market in the coming months ahead.