You've been following the market all year (at least, we hope so – it's your job!), so you know that big news included inventory and mortgage rates were at an all-time low. New construction increased 19 percent from 2011. And based on the increase in home prices, it appears Houston is one of the only stabilized markets in the U.S. Because of the recent reelection, we've all got one question on our minds: are these trends going to continue in 2013?
We don't have an exact answer to this question yet, but based on statistics and interviews with industry professionals, Houston's housing market looks like it will remain strong throughout 2013.
New Construction
This year, RISMedia reported that construction spending on new single-family homes increased 1.5 percent on a month-to-month basis and is up 19 percent from last year. The nominal dollar value of spending on new single-family homes increased 40 percent.
Doug Goff, Chief Operating Officer of Johnson Development Group, sees this trend continuing in 2013. "I think the number of home buyers will definitely increase this year, but it's based on improvements to their personal financial situation and not wanting to further postpone gratification," he said. "The tight supply of new home inventory will affect buyers' choices, which means it will become a 'sellers market' and drive up home pricing in most metropolitan markets."
Multifamily construction, which increased spending by 68 percent since August of 2010, is also expected to remain strong throughout 2013. Johnson Development Group has entitlements to build 12,600 units of multi-family rental housing, and of that amount, there are 9,800 units remaining to be developed. Goff expects to sell several tracts this year.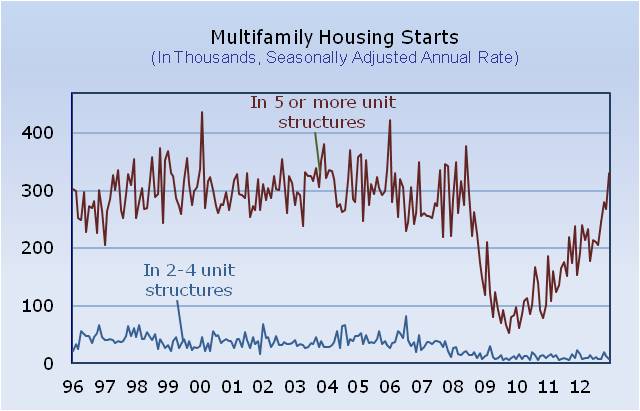 The market may be strong, but Goff still has some concerns, particularly with the new rules enforced in the Dodd-Frank bill.
"Our hope is that the overall regulatory environment will not become overly restrictive for the producers of housing, including single-family home builders, multi-family developers and land developers," he said. He also says builders face market issues related to appraisals and home financing, which can affect their rate of sales and impact their pace of lot development and revenue.
But despite these concerns, it appears as though the market will appear strong this year: "With our existing communities being positioned in proved, strong, growing market segments, our sales will definitely increase in 2013," Goff said.
Mortgages and Appraisals
Mortgage rates reached an all-time low in Houston this year, and it appears that they will continue to be handled smoothly during 2013.
Judi Gott, vice president of mortgage lending for Guaranteed Rate, said the HVCC law helped the appraisal process in 2012 by setting up new regulations and guidelines. She expects these record-low rates to remain fairly steady and predicts a demand for mortgages as 2013 progresses.
"These new regulations have helped industry-wide," she said. "The economy is getting better, consumers are more comfortable and lenders are more comfortable educating consumers. This process is a lot easier."
Gott says one thing to look forward to in the new year is increased digital options for buyers seeking loans. Buyers are now able to apply for mortgages online, get free credit scores and reports and check their loan status. She says we will see more convenient options like these as the year progresses.
One thing that might be a challenge during the year is appraisers will need to continue to follow the established guidelines and regulations to ensure they are doing everything properly. They will also need to focus on developing good communication with homebuyers and making sure they feel confident and knowledgeable throughout the whole process.
"We are here to educate consumers and get them in the best program," she said. "The most important thing for a homeowner is to work with a lender, and we want them to feel as comfortable as they can."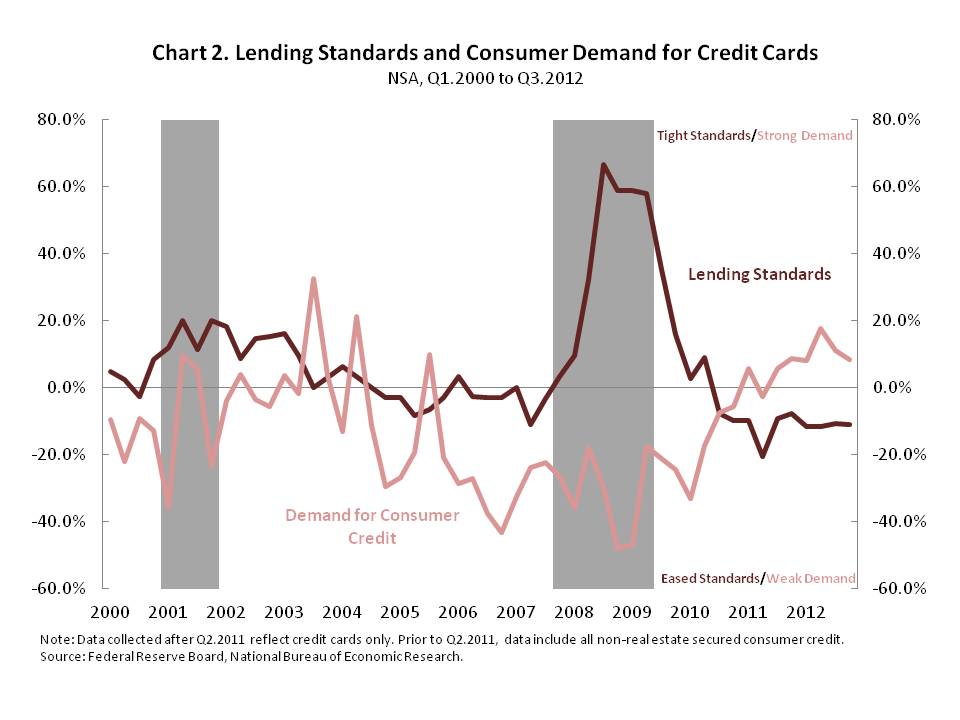 Inventory
In 2012, Houston remained one of the healthiest and steadiest economies, with the inventory being at an all-time low, causing the prices to increase. The Houston Association of Realtors (HAR) reports that the single-family home average price grew 11.3 percent year-over-year to $243,797 while the median price—the figure at which half of the homes sold for more and half sold for less—rose 7.8 percent to $172,500. Both figures represent historic highs for Houston.
The report also stated that the inventory has now fallen below a four-month supply, dropping in December to 3.7 months from 5.8 months a year earlier. This is the lowest level recorded locally since December of 1999.
Robyn Jones, broker/owner of Robyn Jones Homes, believes the inventory will continue to move quickly and stay low.
"While inventory is low, the prices will stay healthy and continue to rise – as evidenced by the always present multiple offer situations we see more often than not in this area," she said. "Sales should continue to stay steady, due to the consistent Houston economy.
In addition, Jones says the prices for REOs are predicted to increase. She actually welcomes more inventory, since many REOs are getting "snatched up" as soon as they hit the market and hit the right price, based on condition, location and rental values, she says.
With the prices increasing and the interest rates at an all-time low, Andi St. Jean, a broker/owner of Keller Williams Realty Southwest in Sugar Land, says that now is the time to list your house and buy a new one. She believes that the rates will not stay this low past the first quarter.
"The market has not made the comeback people are expecting," she says. "A lot is at stake–how long will the rates stay this low?"
While REO inventory has not been big in the Houston market this year, St. Jean adds that despite Houston's low inventory, prices are not going to increase the way people thought they would. She predicts sales will increase this year, because they've been increasing every year since the drop in the market, and predicts that the biggest problem will be getting the listings and selling, in addition to educating the current consumer about the market.
"In our area, prices should have inflated, but they really haven't," she said. "The increase is not what people will like to see. It will help stabilize, and sellers will get money out of their homes, but it is not what it used to be."
Jones is confident that the Houston market will remain unaffected: "Interest rates remain low, inventory is low, home prices are climbing, the economy is strong, jobs are stable, homeowners are downsizing and upsizing, renovating and refinancing to 15 year mortgages," she said. "I don't foresee a change to any of that due to the recent election.