May was yet another month of double-digit home price increases, according to the latest Home Price Index from CoreLogic.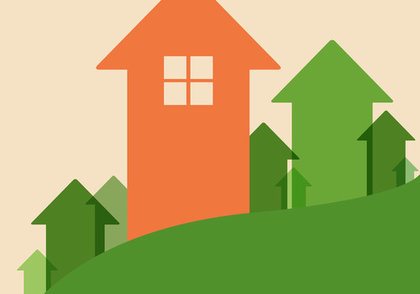 Home prices in the CoreLogic Home Price Index (HPI) increased 12.2 percent year-over-year in May, the largest such increase since February 2006 and 15th consecutive month of price increases.
On a month-by-month basis, home prices were positive as well, rising 2.6 percent from April to May. Since bottoming in February 2012, the HPI has increased by 18.7 percent.
CoreLogic Home Price Index – A Product of Market Forces
For comparison's sake, the HPI increased just 2.6 percent year-over-year in May 2012, but as Anand Nallathambi, the president and CEO of CoreLogic, pointed out, several market forces have influenced the HPI since then.
"Across the country, pent-up demand and continued low interest rates are fueling strong demand for a limited inventory of properties," he said. "We expect that trend to continue to drive up prices throughout the balance of the summer months."
And CoreLogic only expects things to improve when it releases its numbers for July. According to the Pending HPI, which tracks home prices using MLS data and anticipates the next month's HPI, home prices will rise 13.2 percent year-over-year in June and 2.9 percent from May.
Unsurprisingly, things were smooth as ever in the Bayou City, with home prices here rising 10.2 percent year-over-year in May. Houston was one of 33 metro areas nationwide to post double-digit returns, and for the state of Texas, prices were up 8.5 percent from last year; Texas is now one of just six states to have reversed its boom-era declines.
For further perspective on how far the HPI has progressed in the last 14 months, see our infographic below: