HAR's announcement to provide a more accurate, state-wide listing service has the local real estate world abuzz.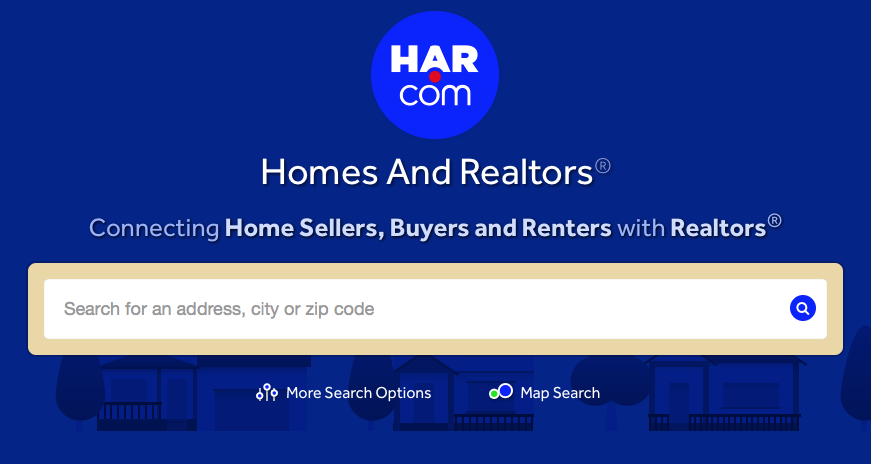 Texas is big – huge, in fact. Playing home to several of the nation's largest metro areas, like Houston and Dallas, the state harbors an often insatiable population, who are constantly demanding more housing and more business – one of the reasons Texas real estate has remained so lucrative. However, one of the drawbacks of the state's considerable size, particularly in regards to buying and selling homes, is the lack of an unquestionably accurate, statewide listing service. The Houston Association of Realtors hopes to change that.
HAR made its intentions clear earlier this year when it first unveiled plans to create a new, consumer facing website, which will feature listings across the entire state. Playing off the groups initials, the site will be called Homes and Realtors.
How It's Unique
The beta site, which launched in March and can be found at beta.har.com, has already began featuring listings from several areas throughout Texas, including major metro areas Houston, Dallas, San Antonio and Austin, as well as several smaller regions, such as Tyler and Amarillo.
Once the group finishes testing and the official site is launched, Texas residence can expect:
Broker listings from across the state will be funneled into one of 11 regional pages in which listings will be organized and promoted by HAR.com.
No Cost to display listings, and the leads will be exclusively sent to the listing agent and broker.
Competing advertisements will not appear on listings.
A Better Option for Agents?
While some have questioned the motives and strategies behind HAR's decision to launch Homes and Realtors, one thing is certain: The group is making a move on big syndication sites.
By providing all-encompassing services for free and refusing to advertise competing agents on listings, HAR is effectively saying, "The big sites are doing it wrong." Both additions represent major complaints against listing services like Trulia and Zillow, who have suffered from a litany of intra-industry criticisms as of late. The site will still allow Realtors and brokers to control and track their syndication through an internal dashboard application.
What's more, Homes and Realtors will, for the first time anywhere, be pulling the majority of its listings from ListHub, owned by Move, Inc. Through ListHub, HAR will act as a Real Estate Network (REN) Publisher. As one of the stipulations of running its portal through ListHub, HAR will be required to follow strict REN guidelines, which work to ensure data integrity.
Some in the industry have voiced concerns over whether Move, Inc. will have too heavy a hand in the running of the site, but ListHub Vice President and General Manager Luke Glass quelled concerns by confirming that the website would be fully operated by Houston, according to Realuoso.
In further support of Homes and Realtors, Mark Willis, CEO of Keller Williams Realty, told Realuoso that he completely supports the site and how HAR President and CEO Bob Hale are going about it, saying, "As the largest real estate franchise in Texas, we're thrilled that our associates have this new opportunity to reach prospective homebuyers on HAR.com. We're even more excited…that leads go directly to the listing agent."
Considering the warm reception the association's beta version has received, Homes and Realtors is well positioned to find success upon its official launch.