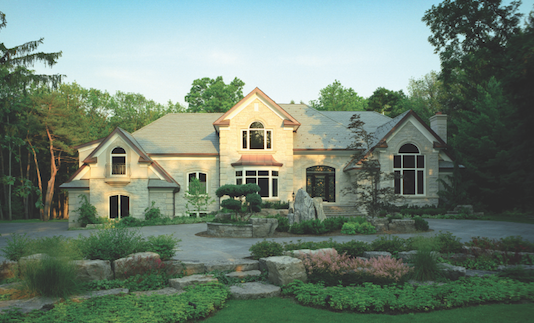 In recent months, home sales in Houston have lagged, pulled down by the anchor of low oil prices. But in January, at least one sector saw growth: the luxury market.
Brought on by labor shortages, rising building costs and increasingly picky standards, builders in Houston are finding it increasingly difficult to provide "affordable" homes people are willing to pay for, which is why many have moved their business into the luxury market.
"We've created a scenario of impossible-to-build, truly affordable homes anymore," said Trendmaker Homes President Will Holder. "I personally don't know how to do it."
But what is unfortunate for the lower end of Houston's market has been good for the higher end, leading to increases in sales and prices.
In a recent interview with the Houston Business Journal, John Leggett, president and CEO of Houston-based On Point Custom Homes, discussed some of the trends he's seen emerging in the city's growing luxury market:
Out-indoor Spaces – That may seem confusing, but what Leggett explained is that luxury homeowners are beginning to blend outdoor and indoor spaces, which generally translates to the extension of an indoor space to the outdoors – like having a pair of French doors open from a living room onto a patio.
Smart Home Tech – Most homeowners these days want to incorporate technology into their homes, as they have in their daily lives, but it is not always economically feasible; it is for a lot of luxury homeowners. The benefits of smart home technologies are varied and many, which is why they are an easy sell for luxury buyers.
Specialty Rooms – From saunas and spas to pet rooms, a major trend Leggett is seeing in Houston's luxury market is specializing. People want to live like they are in a resort and including specialty spaces and products help emulate that experience.
Materials Instead of Paint – Setting a room off with an accent wall has long been a favored trend among homeowners, but Houston's luxury homeowners are now retooling the practice, substituting a different coat of paint for material walls (think sheetrock and stone). "Builders are jazzing up everything with different materials," he told the Journal.