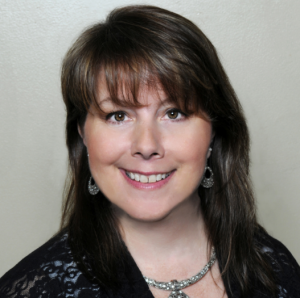 Every week, we ask a real estate professional for thoughts on the top trends in real estate.
This week, we talked with Dianne Moore, the managing broker at United Real Estate Houston.
Houston Agent (HA): How do you distinguish yourself from your competition?
Dianne Moore (DM): I work hard to stay current with the contracts, laws, rules and regs, along with trying to stay on top of the local and national market news. I do so by attending periodic classes, seminars and luncheons on fresh topics as well as to join committees of interest of my local and state associations. I plug into a number of real estate news feeds and email subscriptions to see what the chatter is about. I believe I remain competitive and distinguishing myself from competition by being confident enough to apply my knowledge and experience when working with my agents and my clients, but in such a manner that I can relay information where it makes the most sense to the person with whom I am speaking or working.
Overall however, more than anything, I try to show my agents and clients just how much I care about them, and their goals and concerns. That my belief in placing their needs and goals above my own shows. I believe when it becomes apparent to those with whom you are working that all of these things have been combined and applied to your everyday performance on their behalf, then they will feel that there is no one better to serve and work with them and for them.
HA: With the Internet and social media changing and evolving every day, how do you stay relevant in the Internet age?
DM: I believe that we agents need to become familiar with and have working knowledge of the most common technology, social media and apps available to our customers. I don't feel that we need to know everything, mind you, but the things that our customers are working with the most. I believe we need to understand and appreciate what all it provides, and know that it is a tool and a resource, and not something to be afraid of or to avoid.
I believe staying relevant in the Internet age is about finding a way to bridge the skill and efficiency of such internet and technological tools with the personal touch of showing a personality, of a voice over the phone, or of seeing them in person, when it is possible and/or practical. Many consumers believe that because of the Internet and their ability to learn so much about the properties and the communities on their own, that they no longer need agents except to gain access into homes. This is why you as the agent have to sharpen your negotiating skills, your process strategies, and for you to keep up with mainstream technologies so you can communicate with the customers in the manner in which they prefer. Without showing a personal yet professional side of yourself too, the internet age could leave you out in the cold, where it could become difficult to make those life-long client bonds to survive long term in this business.
HA: What are some tips or strategies you could give to new agents in the real estate business?
DM: I would tell them many of the items I mentioned in answering the previous two questions. In addition to that advice however, I believe some of the most important advice for new agents are these:
a. To remember that they are starting their own business, not just a job;
b. That they have to work hard, and invest lots of time and money into developing and growing this new business (e.g., lead-generation and buying leads, working open houses of their brokerage, reminding friends and family of their new business, etc.);
c. That marketing and getting the word out that they even exist in the real estate world is effort that they have to make each and every day (e.g., with social media, text messaging, emails, phone calls, nametags, car signs, appropriate voicemail greetings, and email signatures, etc.);
d. That such business development can simply take time, and that it simply doesn't happen overnight (e.g., be prepared financially and/or obtain a loan or line of credit to help weather the time required, etc.);
e. Most importantly, to never give up, never surrender!
Too many agents give up entirely too quickly and too easily. You have to really want to succeed, and assuming you do, then you have to hang in there and not give up on yourself! For most agents, the business does not simply fall into their laps, … most agents have to work hard at it. Once however the connections start to produce results, then within just a couple of years, the flow of business becomes much more reliable and consistent. This becomes your light at the end of the tunnel, and the hope to hang onto while you are riding the rougher waters of your young business. Remember, you CAN do it, with enough effort and with enough time!
Do you want to be featured in our Viewpoints? Fill out our contact form, and you'll be featured too!