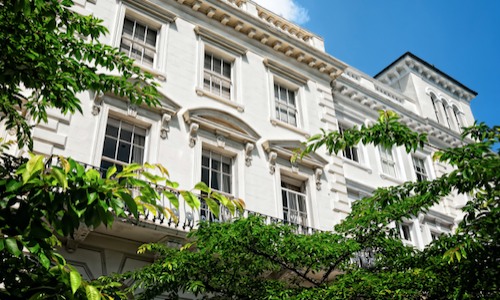 A lot happened in Houston real estate news this week. But if you weren't able to keep up, don't worry; we've got you covered. Here's what happened:
Luxury condo instead of Italian townhome – Within six months, Stolz Partners LLC is expected to close on the "nearly 2-acre" site at 6017 Memorial Drive, the Houston Business Journal reported. Currently the developer is under contract. Previously, the lot was slated for an Italian-style townhome to be called Piazza Lucca. However, the project has since been scratched. Now, Stolz Partners plan on building The Sophie at Bayou Bend – a midrise condo tower that will feature "42 units, ranging in size from 2,400 square feet to nearly 5,000 square feet."
Houston's bound for No. 3 – The biggest cities in the U.S. are New York, Los Angeles, Chicago and Houston – in that order. But as new Census Bureau figures suggest, that may soon be changing. From July 2014 to July 2015, Houston was the No. 2 city nationwide for population growth, adding upwards of 40,000 people to bring its population to nearly 2.3 million. Chicago's population at the end of the same 12-month period was 2.7 million, allowing it to maintain its rank as the country's third biggest city. However, Chicago's population didn't increase to 2.7 million; it fell to it. In a report from the Chicago Tribune, the paper speculated that within 10 years Houston should overtake the Windy City in population.
Dallas reigns as top U.S. homebuilding market – One of Houston's hallmarks over the past few years is that it was the nation's top homebuilding market. But according to a report from Metrostudy, as of this year's first quarter, that is no longer the case. The No. 1 spot now belongs to Dallas' builders, who are on pace to erect at least 1,600 more new homes than Houston this year after the city's housing starts fell 10 percent year-over-year.