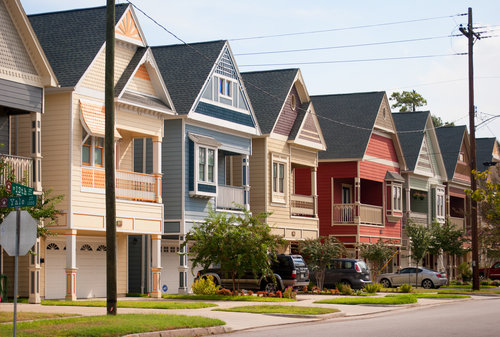 Home sales in the Greater Houston area took a spill in July, falling 8.6 percent year-over-year, according to the latest analysis from the Houston Association of Realtors (HAR).
Totaling 8,571, Houston home sales were down for the first time in six months.
Mario Arriaga, HAR's chairman, put July's declines into perspective with his comments in the association's report.
"We never like to see a decline in home sales, but it's helpful to remember that our comparisons each month are to a record year in 2015," Arriaga said. "July was the first time in several months when even mid-range housing saw declines. It's hard to identify a single cause for the drop in sales, whether it's a possible trickle-down effect of falling oil prices or prospective buyers holding out, but Houston's housing market is still healthy overall, and HAR will continue to monitor conditions as we transition into the fall months."
Houston real estate in July
Other notable findings in HAR's report included:
The total dollar volume for home sales in July was $2.371 billion, a 9.0 percent drop from a year ago.
Single-family home sales were down 8.8 percent to 7,204.
Active listings, meanwhile, rose 12.7 percent to 37,952, and Houston-area housing inventory is now at 4.0-months, a 0.5-month jump from July 2015.
On a positive note, single-family pending sales were up 11.4 percent to 7,979, so overall sales activity may turn positive in August and September.
Home sale declines across the board
Finally, the most surprising aspect of Houston's falling sales was its universality – sales were down across all price points.
In past months, falling sales had been centered in Houston's luxury listings, but HAR's numbers showed that was not the case in July. So while sales of homes priced $500,000 and above fell 21.7, so did homes priced $1 to $79,999 (down 43.3 percent); $80,000 to $149,999 (down 32.8 percent); $150,000 to $249,999 (down 3.1 percent); and $250,000 to $499,999 (down 1.4 percent).