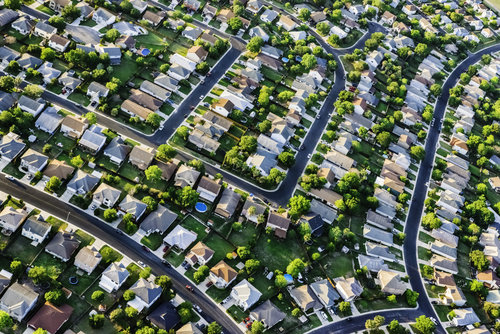 There are about 13,500 homes for sale in Houston right now, according to Redfin, and your client is likely looking for exactly one – the perfect one. Being able to find it is what separates successful agents from former ones.
You might be asking: How can I find my client the perfect home unless they've told me what they're looking for? And you'd be making a fair point, as every homebuyer is buying for a particular reason, and whatever home they choose needs to satisfy that. But there are ways to expedite the process.
In an analysis of Texas home sales data, Builder magazine found that the state's buyers prefer these four home plans above all others:
Three-bedroom country – A one-story home wrapped almost entirely in a porch, BuilderHousePlans.com describes it as "ready for serious indoor/outdoor living." Several rooms have easy access to the outside, and the floorplan includes private bedrooms connected to open and flowing communal areas.
A home for entertaining – The home has a family room with a tray ceiling, a spacious kitchen with plenty of counter space, a bar, a walk-in pantry, and a barbecue porch, complete with a two-sided fireplace. There is also plenty of space for a guest bedroom. It's a home built for entertaining just as much as living.
Amenity heavy – You can't go wrong with a ranch-style home in a state famous for ranches. This home plan builds on that tradition by adding plenty of amenities, like smart storage, a large laundry room, a walk-in pantry, a soaking tub, a garden tub, an open snack bar, an office and a side-loading garage with additional storage space.
Made for grilling – The home has a breakfast nook that opens onto its grilling porch. The great room also opens up to the grilling porch, as does the master suite and even a hallway near one of the secondary bedrooms. The design prioritizes the grilling porch.
Not every available Houston home in your client's price range is going to mimic one of these four home plans, but the fact that these are among the state's top sellers tells us a few things: buyers like a home that integrates indoor and outdoor space; they like to entertain; they want the necessities in a home, plus a little extra; and a space for barbecue is always welcome.