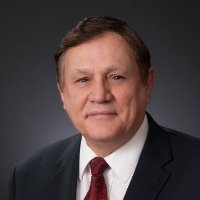 What was your first job in the realty industry? I was part-owner of Century 21 Grand Central Realty in Bellaire, TX.
What do you do to relax when you're stressed? Lie down and read a magazine or a book
Where did you grow up? Southeast and southwest Houston
Growing up, what did you want to be? A real estate agent
If you could have lunch with a well-known figure (living or not), who would it be and why? I would have lunch with Mickey Mantle because he was my baseball idol when I was growing up.
Where is your favorite place to hang out? The Italian Culture and Community Center, Milford House
What do you love most about the industry? I love working with new homebuyers.
How do you distinguish yourself from the crowd of agents? I am committed to serving my clients to the best of my ability with negotiating skills, marketing knowledge, and integrity.
What is the most difficult aspect of your job? Complying with all the new rules and regulations of the real estate industry
Where do you go to network and meet new clients? The Italian Cultural and Community Center, real estate classes, and mixers
What has been your greatest accomplishment? I taught tropical medicine at Baylor College of Medicine for 43 years and was a Realtor in Houston for 37 of those years.
What was the last good movie you saw or book you read? "The Jungle Book"
What is your favorite restaurant? Maggiano's Little Italy Restaurant
Architecturally speaking, what is your favorite building in Houston? Pennzoil Tower
What kind of car do you drive? A Lexus ES 350
Smartphone or paper? Smartphone
What is your favorite city after Houston? San Antonio
In 10 words or less, what is your advice for someone new to the industry? Do something meaningful and purposeful in your community.
What's your favorite real estate iPhone/Android app? HAR
Who are your favorite people to follow on Twitter? Bill O'Reilly, Maria Bartiromo, Sandra Smith, and the Houston Texans