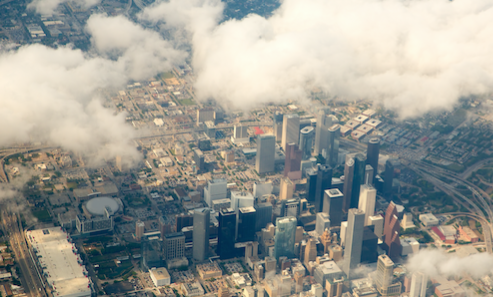 It's been heard in probably every city in America: "We can't build low-income housing here, because it will hurt our property values." It's an argument from middle- and upper-class homeowners alike, and though they usually buffer the comments with reassurances of the ultimate importance of low-income housing, they do not want it in their neighborhoods.
But now, a new analysis from Trulia is saying that's nonsense.
From 1996 to 2006 – a pre-crisis timeframe selected specifically to ensure prices "reflect consistent comparisons around the time a project (was) completed and ready for occupancy" – more than 3,000 low-income housing projects, which were all funded through the Low-Income Housing Tax Credit (LIHTC) program, were developed in the nation's 20 least affordable real estate markets. And in nearly every instance, home prices within 4,000 feet of the projects were unaffected.
As the below graph illustrates, home price appreciation following the inclusion of a low-income housing development, by and large, has zero effect on how surrounding home values appreciate, according to Trulia's analysis. And in fact, on average, homes actually appreciated more quickly in the 10 years following the erection of an LIHTC development than in the 10 years preceding.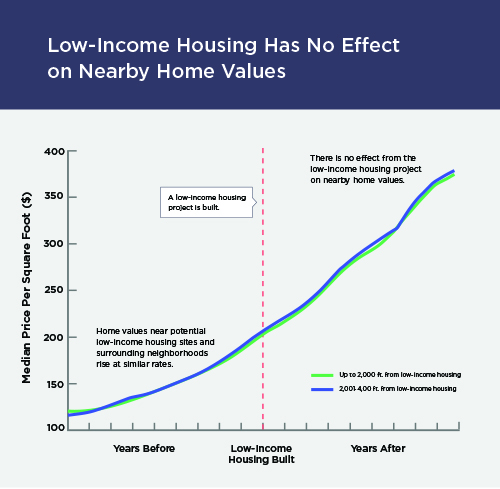 Trulia's findings are particularly relevant to Houston – which, as the below image shows, already has a number of low-income developments – because of the city's fading affordability and Mayor Turner's recent decision to halt an affordable housing project in Galleria.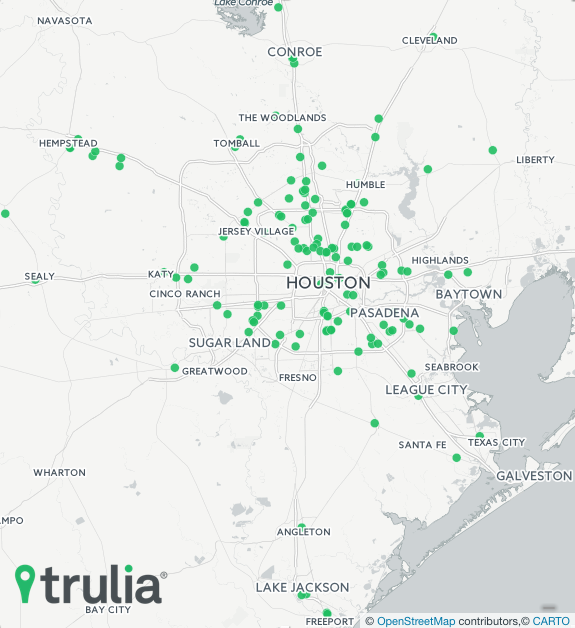 "After careful review of the costs and other concerns, I am asking HHA to look for an alternative location for this project that is still in City Council District G in what we refer to as a high-opportunity area with access to good public services, quality schools, and thriving businesses," Mayor Turner said in a statement.
Among the "other concerns" Turner was referencing was a fear of depressed property values.
If residents had known that in other cities similar projects had not negatively impacted property values, even a decade after the fact, then the Fountainview project may still be moving forward.