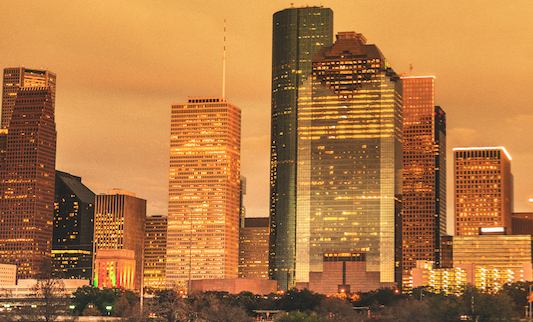 The U.S. Census released it 2016 population estimates this week for state-by-state growth from 2015 to 2016, and nowhere were gains bigger than in Texas.
The state's population made a 432,957-person leap from 27.42 million to 27.86 million. That's more than 60,000 people above No. 2 Florida.
However, looking at growth relative to population size, Texas was not the No. 1 state; it was No. 10, increasing 1.58 percent year over year.
Population growth in the South
Texas' growth was not unique to the region, but a trend that spanned the entirety of the South.
"States in the South and West continued to lead in population growth," said Ben Bolender, chief of the Census Bureau's Population Estimates Branch. "In 2016, 37.9 percent of the nation's population lived in the South, and 23.7 percent lived in the West."
Population increases are a positive sign for real estate markets, because historically, they have coincided with market growth.
Check out the below table to see how Texas' growth compares to other top states:
By the numbers
| Rank | Name | 2015 | 2016 | Numeric change |
| --- | --- | --- | --- | --- |
| 1 | Texas | 27,429,639 | 27,862,596 | 432,957 |
| 2 | Florida | 20,244,914 | 20,612,439 | 367,525 |
| 3 | California | 38,993,940 | 39,250,017 | 256,077 |
| 4 | Washington | 7,160,290 | 7,288,000 | 127,710 |
| 5 | Arizona | 6,817,565 | 6,931,071 | 113,506 |
| 6 | North Carolina | 10,035,186 | 10,146,788 | 111,602 |
| 7 | Georgia | 10,199,398 | 10,310,371 | 110,973 |
| 8 | Colorado | 5,448,819 | 5,540,545 | 91,726 |
| 9 | Oregon | 4,024,634 | 4,093,465 | 68,831 |
| 10 | South Carolina | 4,894,834 | 4,961,119 | 66,285 |
By the percentages
| | | | | |
| --- | --- | --- | --- | --- |
| Rank | Name | 2015 | 2016 | Percent change |
| 1 | Utah | 2,990,632 | 3,051,217 | 2.03 |
| 2 | Nevada | 2,883,758 | 2,940,058 | 1.95 |
| 3 | Idaho | 1,652,828 | 1,683,140 | 1.83 |
| 4 | Florida | 20,244,914 | 20,612,439 | 1.82 |
| 5 | Washington | 7,160,290 | 7,288,000 | 1.78 |
| 6 | Oregon | 4,024,634 | 4,093,465 | 1.71 |
| 7 | Colorado | 5,448,819 | 5,540,545 | 1.68 |
| 8 | Arizona | 6,817,565 | 6,931,071 | 1.66 |
| 9 | Washington, D.C. | 670,377 | 681,170 | 1.61 |
| 10 | Texas | 27,429,639 | 27,862,596 | 1.58 |