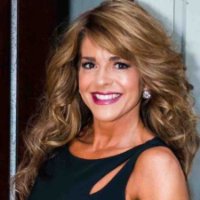 What was your first job in the realty industry? Commercial property accounting
Where did you grow up? Spring, TX
What do you do to relax when you're stressed? Read a good book or listen to music
Growing up, what did you want to be? Attorney
If you could have lunch with a well-known figure (living or not), who would it be and why? Anne Sexton at a beautiful restaurant in Manhattan, she is my favorite writer/poet
Where is your favorite place to hang out? Home
What do you love most about the industry? Helping people find a place to call home and to enjoy life
How do you distinguish yourself from the crowd of agents? I treat all of my clients like family, and provide the most extensive customer service before, during and after closing. I am well versed in construction and custom home building, commercial property, tax laws and prepping homes to sell. I have a wealth of knowledge that I can provide that covers all aspects of buying, building and selling property.
What is the most difficult aspect of your job? When clients have a short time frame in which to make a home selection and the process gets rushed. Buying and selling a home is not an easy process, and rushing it can be very difficult for all involved.
Where do you go to network and meet new clients? I am with Women's Council of Realtors, I am involved with fundraising, and local neighborhoods for their functions and activities.
What has been your greatest accomplishment? To have sold over 12 million in inventory in one year
What was the last good movie you saw or book you read? We just saw "Sing" as a family and it was wonderful and teaches us that it's never too late to realize your dreams!
What is your favorite restaurant? Blue Fish
Architecturally speaking, what is your favorite building in Houston? The Williams Tower
What kind of car do you drive? A Mercedes ML-350
Smartphone or paper? Smartphone
What is your favorite city after Houston? Austin
In 10 words or less, what is your advice for someone new to the industry? To never stop networking and learning!
What's your favorite real estate iPhone/Android app? HAR
Who are your favorite people to follow on Twitter? I actually don't use Twitter as a fan, I only post as a Realtor – all of my listings and marketing info. I am a huge fan of social media however, and have more success with Facebook, Instagram and Pinterest.