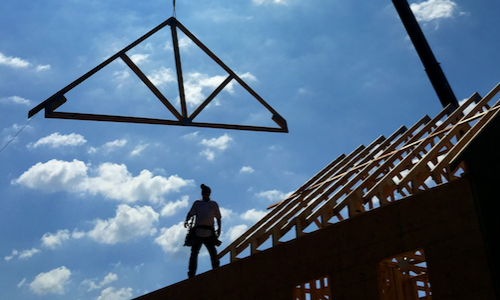 Houston construction starts saw a slight drop last month, according to recent data from Dodge Data & Analytics. These numbers show a slight diversion from a recent pattern of increased spending on building. The report considered all June 2017 construction starts in the area.
Residential spending decreased 27 percent year-over-year. Nonresidential starts, on the other hand, saw a notable jump — spending rose from $551.7 million $761.2 million, which was a 38-percent increase year-over-year. Still, total construction fell five percent from what it was at the same time last year, according to the report.
Year-to-date numbers for total construction rates, however, actually showed a slight increase from the beginning of Q1 2017. Total starts rose three percent, partially due to an 11-percent rise in nonresidential spending. Residential spending fell four percent, moving from $4.8 billion to $4.6 billion.
| | | | |
| --- | --- | --- | --- |
| Construction Type | June 2017 | June 2016 | Change |
| Nonresidential | $761,203,000 | $551,790,000 | 38% |
| Residential | $768,701,000 | $1,050,843,000 | -27% |
| Total Building | $1,529,904,000 | $1,602,633,000 | -5% |
| Year-to-date | YTD 2017 | YTD 2016 | Change |
| Nonresidential | $4,305,960,000 | $3,882,792,000 | 11% |
| Residential | $4,613,398,000 | $4,818,589,000 | -4% |
| Total Building | $8,919,358,000 | $8,701,381,000 | 3% |
Source: Dodge Data & Analytics