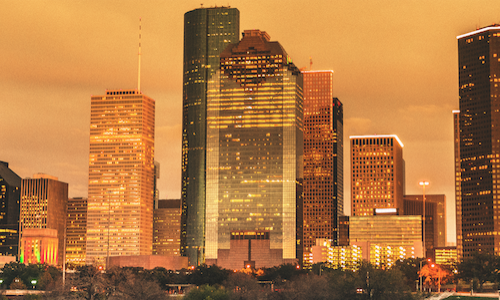 According to the CoreLogic Market Conditions Indicators data, the Houston–The Woodlands–Sugar Land MSA is considered one of four markets that is overvalued in June.
The report defines an overvalued market when home prices are at least 10 percent higher than the long-term, sustainable level, while an undervalued market is where home prices are 10 percent below the sustainable level. The other overvalued markets in June were Denver–Aurora–Lakewood, Miami–Miami Beach–Kendall and Washington–Arlington–Alexandria.
According to CoreLogic, home prices in Houston-The Woodlands–Sugarland increased by 3.4 percent in June 2017 compared to last year and 0.5 percent compared to May 2017.
"Home prices are marching ever higher, up almost 50 percent since the trough in March 2011. With no end to the escalation in sight, affordability is rapidly deteriorating nationally and especially in some key markets such as Denver, Houston, Miami and Washington," said Frank Martell, president and CEO of CoreLogic. "While low mortgage rates are keeping the market affordable from a monthly payment perspective, affordability will likely become a much bigger challenge in the years ahead until the industry resolves the housing supply challenge."
Unsold inventory hits lowest point for any Q2 in 30 years
Home prices are up nationwide both year-over-year and month-over-month for June, 2017, according to the CoreLogic Home Price Index (HPI) and HPI Forecast. Home prices increased by 6.7 percent from June 2016 to June 2017 and 1.1 percent from May 2017.
The CoreLogic HPI Forecast estimates a slightly decline in home prices due to tightening inventory. The report indicates that home prices will increase by 5.3 percent on a year-over-year basis from June 2017 to June 2018 and a 0.6 percent increase from June to July 2017.
"The growth in sales is slowing down, and this is not due to lack of affordability, but rather a lack of inventory," said Dr. Frank Nothaft, chief economist for CoreLogic. "As of Q2 2017, the unsold inventory as a share of all households is 1.9 percent, which is the lowest Q2 reading in over 30 years."