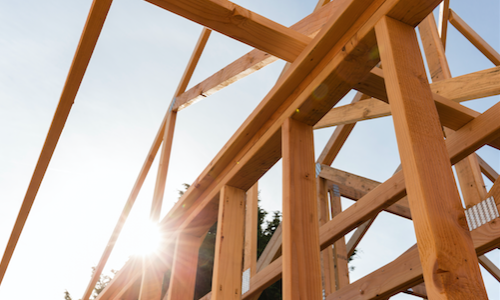 Though the amount of construction in Houston might seem abundant to its residents, the dollar amount spent on construction starts is actually on the decline throughout the city. A recent report by Dodge Data & Analytics reveals that the total amount spent on building starts dropped to $1.2 billion in July 2017. This is a 10 percent decrease from the $1.3 billion spent in the same month just last year.
The most significant dip in construction rates comes from the amount attributed to nonresidential buildings, which fell to $437.2 million. This is a 32 percent decrease from the $644.6 million spent on offices, warehouses, hotels and other recreational buildings in July 2016. However, residential starts did experience a slight bump in spending – rising 11 percent to $763.5 million.
By the numbers, the data shows that the total construction starts did increase slightly year-to-date. With nonresidential construction increasing to $5.3 billion for 2017 so far, an 11 percent gain compared to the $4.5 billion spent through July of 2016. Comparatively, residential starts saw almost no change, leveling out at around $5.5 billion for both 2017 and 2016.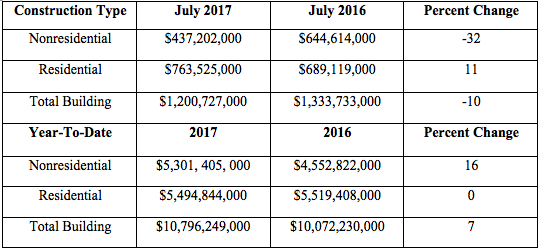 Source: Dodge Data & Analytics