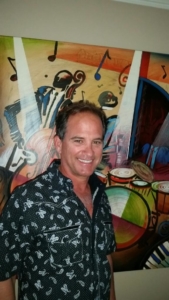 Name: Jimmy Hauser
Title: Agent
Company: Champions Real Estate Group
What was your first job in the realty industry? Sold advertising products to management companies and apartment complexes
Where did you grow up? Houston, TX
Growing up, what did you want to be? Doctor or business owner
What do you do to relax when you're stressed? Workout or play the drums
If you could have lunch with a well-known figure (living or not), who would it be and why? Steve Jobs – he's simply a genius.
Where is your favorite place to hang out? Carrabba's on Kirby
What do you love most about the industry? Large market area, large inventory, and the ability to prosper quickly
How do you distinguish yourself from the crowd of agents? A native Houstonian, I know all the side streets and neighborhoods, and I worked in sales over twenty years so it's very easy for me to get along with and communicate well with "everyone."
What is the most difficult aspect of your job? Since there are so many great agents out there, it gets hard to find clients that aren't already working with someone.
Where do you go to network and meet new clients? Anywhere and everywhere there are people in various industries.
What has been your greatest accomplishment? Doing transactions for people that need a break and need the extra money so I can lower my fees accordingly if needed.
What was the last good movie you saw or book you read? The Music Lesson by Victor Wooten
What is your favorite restaurant? Carrabba's or Goode Company Seafood
Architecturally speaking, what is your favorite building in Houston? Bank of America Center
What kind of car do you drive? Jeep Grand Cherokee and Lexus SC400
Smartphone or paper? Smartphone
What is your favorite city after Houston? Austin
In 10 words or less, what is your advice for someone new to the industry? Educate yourself as much as possible and don't give up!
What's your favorite real estate iPhone/Android app? RPR
Who are your favorite people to follow on Twitter? Not a fan of Twitter