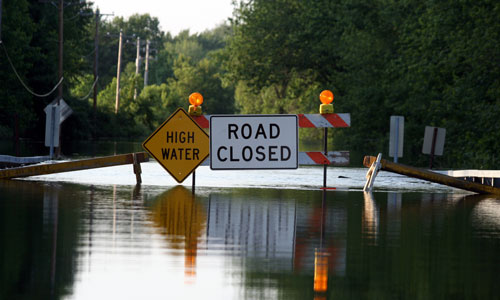 A new report from CoreLogic on mortgage delinquency rates nationwide found that although the U.S. overall recorded the lowest rate of outstanding mortgages with overdue payments since 2007, a select few states and metros like Houston and Miami saw the opposite trend. As of April 2018, Houston posted the second-highest rate of mortgages considered delinquent by 30 days or more out of the 10 largest metro areas — 7 percent. The Miami area logged the highest rate among top 10 cities, with 8.5 percent of mortgages at least 30 days behind on payments.
For comparison, CoreLogic reported the national delinquency rate in April fell to 4.2 percent, the lowest since March 2007. CoreLogic chief economist Frank Nothaft attributed this to the effect of a strengthening economy and rising home values, two factors that have helped more U.S. homeowners keep up with mortgage payments.
Houston and Miami, along with the states of Texas and Florida, are outliers in this latest delinquency rate report due to the lingering effects of the major hurricanes that struck both areas in the fall of 2017. CoreLogic found that the rate of Houston mortgages considered "seriously delinquent," which includes loans at least 90 days past-due or in foreclosure, was two times higher in April 2018 than before Hurricane Harvey struck in late August 2017. Besides Alaska, Texas and Florida were the only two states to see a year-over-year increase in serious delinquency rates.
On the bright side, despite Houston's growth in delinquency rates, Texas overall recorded its first year-over-year decrease in its 30-day delinquency rate since Harvey struck last year, reflecting the resilience of the state's economy.
Mortgage delinquency rates are used as a barometer for the health of the housing market and the overall economy. If delinquency rates rise nationwide, it could be an early warning sign that household finances are under serious strain. But it's easy to pinpoint the cause behind a localized trend, like the growth in delinquency rates seen in Florida and Texas by April 2018. A separate report from CoreLogic found that both states had the highest number of homes in areas at high risk of storm surge damage in 2017. Indeed, the storm surge from Hurricane Harvey inundated the Houston area with up to 12 feet of flooding, according to the National Weather Service. In Florida, Irma's storm surge was not as high, but significant rain and wind still lead to widespread home damage.