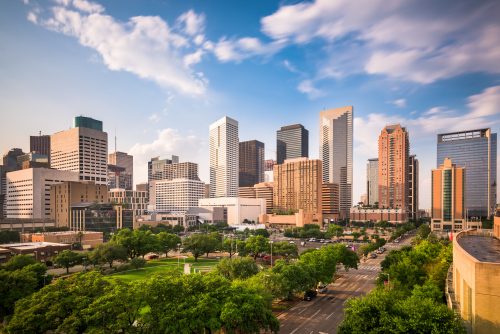 Halfway through the year, 2018 is looking to be a record-breaking year in Houston residential real estate. With home prices and sales continuing to rise, some neighborhoods are seeing stronger growth than others.
Page Martin, an agent with Keller Williams, crunched the numbers and found neighborhoods that did well during Hurricane Harvey are the ones that have performed the best so far this year.
Additionally, neighborhoods where base land values were lower than other nearby neighborhoods saw significant price growth as they get closer to meeting the price point of the area.
Garden Oaks topped the list of highest median home price change with a 27 percent increase, followed by Highland Village/Midlane with 22 percent and Memorial Park with 18 percent.
The neighborhoods that saw the biggest drops were generally the ones that saw major damage during Harvey, which includes Meyerland with a 14 percent decrease.
"The overall aftermath of Harvey still lingers in many parts of the city, with longer-term outcomes in those areas still largely unknown," the post said.
However, Martin writes that there are still a number of unknowns when it comes to future home values including buyers looking at "updated" homes in order to avoid doing their own renovations since there is a shortage of contractors in the area.
Also, construction and rebuilding is still on-going throughout parts of the city, which could change how various neighborhoods perform through the rest of the year.
"There is not enough true data to understand the 'difference' in value between a flooded home, a renovated-flooded home and a never-flooded but non-renovated home," Martin writes. "This divides the market segments dramatically in some areas and additional study is needed. This may take several years to see how this flushes through the system."