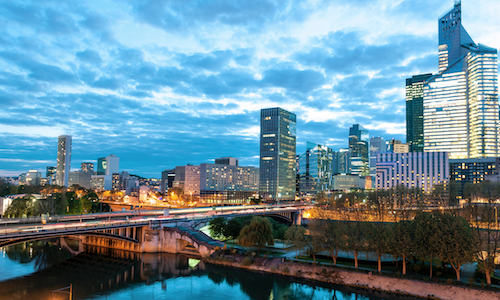 A recent LendingTree study shows Texas millennials carry the most debt in the U.S., primarily consisting of student and auto loans. After analyzing debt in the 50 biggest U.S. cities, the average debt balance for millennials in any city is $23,064.
LendingTree researchers studied non-mortgage debts after analyzing anonymized credit reports of My LendingTree users born between 1981 and 1996. The average breakdown of debt obligations was split into five different types: student, auto, credit, personal loans and other.
Key findings showed San Antonio and Austin, Texas millennials carry the largest debt burdens of all 50 metros. Other Texas cities that ranked the highest include Houston and Dallas. Millennials in those cities carry a median debt balance of $27,122, $26,164, $25,879 and $25,939 respectively. In all four cities, auto loans comprised the biggest debts. San Antonio placed number one, owning $4,058 more than the other 50 metros.
For Houston residents, millennials tend to owe more in auto loans. Auto loans make up 42.5 percent of total balances.
In other local real estate news:
Opendoor, an online homebuying and selling startup, continues its expansion across the nation as it launched in Houston in July. The startup will continue to buy and sell homes in Austin as the year goes on. The new expansion brings Opendoor to 18 markets, including the Dallas-Ft. Worth and San Antonio areas.
Brenda Clem was named the new executive vice president of capital markets at Texas-based mortgage tech provider Pavaso. Clem has more than 30 years experience in operations and secondary markets. While focusing on how to use tech to advance residential lending, Clem has advocated for eNote, eMortgage and eWarehouse adoption in the secondary market to enhance transparency in mortgage transactions. "Brenda is already a familiar face in the mortgage industry and we are honored to have her on our team," Mark McElroy, Pavaso CEO, said. "She will be one of Pavaso's top spokespersons in leading the change toward universal adoption of eMortgage."
Watermark Residential, a suburban apartment developer, recently purchased 15.5 acres for a new project located south of Grand Parkway. This new project will be the Indianapolis developer's tenth suburban Houston complex. It will be part of a larger 30-acre development with retail and office space. The new Watermark project will be built near Spring Stuebner and Kuykendahl with approximately 300 units for multifamily living.
Owners of Khun Khay Thai Café, formerly known as the Golden Room restaurant, want to build a 20-story residential tower in the Montrose area. At a meeting Sept. 13, the Houston Planning Commission considered granting a variance for the project on Montrose and West Clay. Coined as Montrose Gardens, the redevelopment project aligns with revitalization efforts already underway in Montrose. The development will include several levels dedicated to parking for shoppers and residents, a coffee shop, walkways, green spaces and bike rentals. Upon completion, Montrose Gardens will offer 100 residential units and 6,000 square feet of retail space.