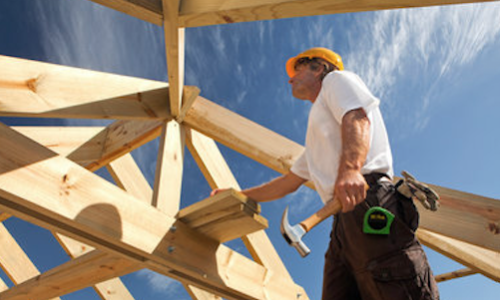 Metro Houston led the entire country in construction job growth in 2018, a new report by the Associated General Contractors of America reveals. The Houston-The Woodlands-Sugar Land metropolitan statistical area added about 24,000 construction industry jobs over a 12-month period that ended in November. The number of new construction jobs amounts to an 11 percent increase from the same period a year earlier.
The Phoenix, Dallas-Ft. Worth and Orlando metro areas also added five-digit numbers of new jobs in the industry. Houston led the country in the number of construction workers gained, but didn't see the highest percentage gain. Two much smaller metros saw the biggest jumps in construction employment by percentage—Midland, in West Texas gained 14 percent, and the Weirton-Stubenville area, which straddles the West Virginia/Ohio border, led the country with a 26 percent gain. The report notes that historically low unemployment may contribute to numerical gains in workers tapering off, even as demand for new projects and the workers to build them stays high.
Houston Community College is buying a 24-acre tract of land near I-10 and the Grand Parkway to build a new campus. The land will cost the university system about $12.5 million, according to the Houston Business Journal. A nearby campus operated by the school, which cannot serve as many students as the proposed new campus, will be put up for sale. Growth in the area has been robust, with two Katy ZIP codes (77494 and 77449) in the top three nationally for fastest growth in 2016, per Census numbers cited by the Houston Business Journal. The new HCC campus is expected to be completed by 2021.
Kenya Burrell-VanWormer has been chosen as Inman's Real Estate Person of the Year. As the Houston Association of Realtors chair in 2018, Burrell-VanWormer opposed a $30 National Association of Realtors dues increase, which would have included built-in increases of 2.5 percent per year starting in 2020. The increases were intended to bolster lobbying efforts and finance a Realtor-owned transaction management platform, among other initiatives. An overwhelming 97 percent of HAR members voted to oppose the dues hike in the spring.