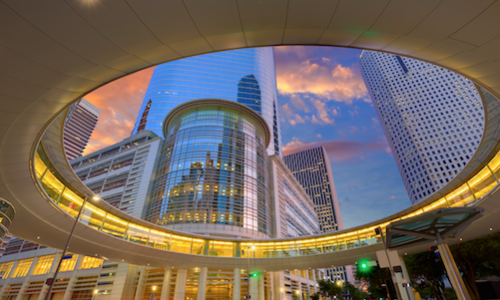 Unemployment rate lowest since 1952
The Bureau of Labor Statistics has released employment statistics for April, and the numbers are are well beyond expectations. The bureau found that 263,000 jobs were created, blowing past analysts' predictions of 190,000 new jobs. The unemployment rate in April fell to 3.6 percent, the lowest number since 1952. Average hourly earnings also rose by .2 percent. Houston's unemployment rate for March, based on the most recent data available, was 3.7 percent, just above the national average, while Texas's rate was 3.8 percent. However, an analyst at Bank of America Merrill Lynch said that low unemployment rates might not be for the reasons we suspect, but from low participation rates instead.
Permits filed for new apartment complex
Permits were submitted by Lennar homes in April for an apartment complex project at 2000 Taylor Street, across from the Target shopping center. The estimated $52.3 million project, dubbed "Crest," will include 363 units with amenities such as a club room, business center, fitness center and covered porch for residents, according to the Houston Business Journal. This will be Lennar's second apartment project in the Houston area.
Three quarters of teachers cannot afford Houston-area homes
A report from Trulia, Inc. found that nearly three out of every four teachers cannot afford a home in the Houston area, according to the Houston Business Journal. Nationally, home prices rose 19.2 percent over the last three years while wages only rose 6.7 percent. The report found that Houston teachers could only afford 25.5 percent of homes, first responders could afford 26.3 percent and restaurant workers could only afford 1.4 percent of homes. This data was compared to other cities like Denver, Seattle and San Diego, where teachers could only afford around 10 percent of homes.
Home price growth slows
The Case-Shiller price index, released Tuesday morning, showed a slowing in the increase of home price growth. The report showed that the national gain was four percent, down from 4.2 percent the previous month. Dallas, the only Texas city measured, had a 3.4 percent year-over-year price growth, which is lower than the national average.