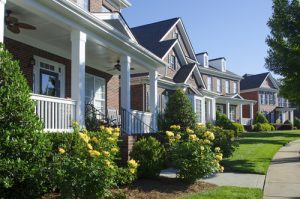 Houston's real estate market showed that it's on a roll heading into summer with new figures available from the Houston Association of Realtors.
The June numbers, based on available data from the local MLS, show that new single-family listings, active listings and average list price are all in solidly positive territory from one year ago.
Particularly welcome for buyers in this inventory-squeezed market is a 4.5 percent spike in new listings over last June. That's helped give the number of active listings an 8.1 percent boost over a year earlier.
Also helping is a post-Harvey new construction boom that has meant Houston ranked second in the country for the number of new construction permits issued in 2017. Many of those new homes are now on the market, giving buyers a wider range of choices than they might otherwise have had.
The market's average list price of $332,445 is just short of the new pricing record set this May, and pencils out to a 2.9 percent climb from the figure seen in the previous June.
Houston's luxury market has been robust in recent months, helping to give average list and sale prices for the region as a whole an upward nudge.