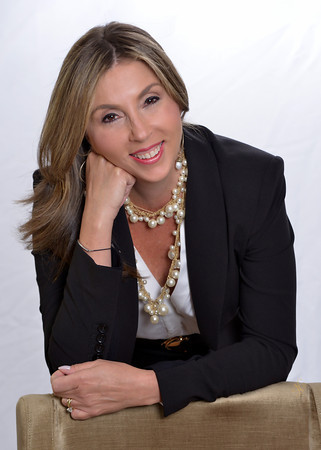 What was your first job in the real estate industry? I started with Energy Realty, and my first transaction was a home purchase.
Where did you grow up? Caracas, Venezuela
Growing up, what did you want to be? I wanted to be a lawyer and I was able to achieve this goal early in my live.
What do you do to relax when you're stressed? Walking helps me to release my stress.
If you could have lunch with a well-known figure (living or not), who would it be and why? Dale Carnegie because in my opinion he was a great motivator.
Where is your favorite place to hang out? I really love the beach; it gives me energy.
What do you love most about the industry? Interacting with people and getting satisfied customers
How do you distinguish yourself from the crowd of agents? I focus on the individual needs of my clients and I respond their questions and concern very quickly.
Where do you go to network and meet new clients? The majority of my clients come by referrals.
What has been your greatest accomplishment? Having a great family and the possibility to help others
What was the last good movie you saw or book you read? Judy, about the life of Judy Garland
What is your favorite restaurant? Nobie's on Colquitt Street
Architecturally speaking, what is your favorite building in Houston? Williams Tower in the Galleria
What kind of car do you drive? I drive a Range Rover. It is comfortable and safe.
Smartphone or paper? Smartphone is easier and convenient but sometimes is good to have paper records
What is your favorite city after Houston? I love Austin and its surroundings.
In 10 words or less, what is your advice for someone new to the industry? Keep motivated and achieve customer satisfaction.
What's your favorite real estate iPhone/Android app? HAR
Who are your favorite people to follow on Twitter? @JayShettyIW – he's a British Indian monk motivator.