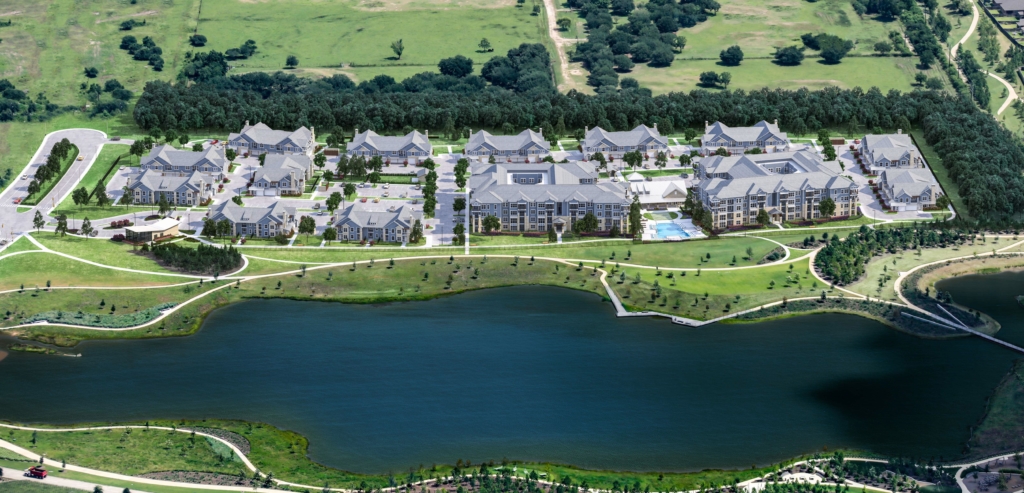 The Howard Hughes Corporation has announced the grand opening of its first apartment complex in top-selling master planned community Bridgeland.
Lakeside Row The Residences, located in Lakeland Village, features for-lease townhomes and multifamily dwellings situated next to Josey Lake. Amenities include a dog park, fitness center, yoga and spin studio, clubroom with back porch access, kids' playrooms, outdoor grills and fire pits, and a sitting lounge with WiFi.
"Lakeside Row The Residences is a welcome addition to Bridgeland, providing upscale and modern high-quality homes for lease in Bridgeland, further setting it apart as a premier Houston community," said Crystal Bledsoe, national multifamily asset manager for The Howard Hughes Corporation.
Lakeside Row's host of amenities, close proximity to well-regarded schools and short commute time to Greater Houston makes it an attractive option for those looking to lease, said Bledsoe. Short-term leases will be made available to those building homes within the community while long-term leases are available as well.
A series of grand opening celebrations, complete with food and entertainment, will take place March 7 and March 21 from 12-5 p.m. Guests will be able to tour the new amenities on the property.